8 Films From 2015 That Will Be Viewed As Classics In Years To Come
This year's 'Vintage Selection'.
There are suggestions that 2015 has been a 'weak' year for cinema, and while it's true that it hasn't quite been the year that, say, 2014 was (Boyhood, The Grand Budapest Hotel, Nightcrawler, Citizenfour et al), it remains that 2015 has been a fine year for film. And, in this fine year, in amongst the big-budget blockbusters and the nearly-but-not-quites, have been some bona fide great movies; a selection of pictures that, down the line, will almost certainly be looked upon as classics, even if they're a little underseen right now. Featuring classics of their genres and some outright classics in general, here are eight great movies that refute anybody who believes that 2015 has been a let down. Note: A few of these films, released last year Stateside, will feel more like 2014 releases. However, their early 2015 release in the UK renders them eligible for inclusion.
8. Slow West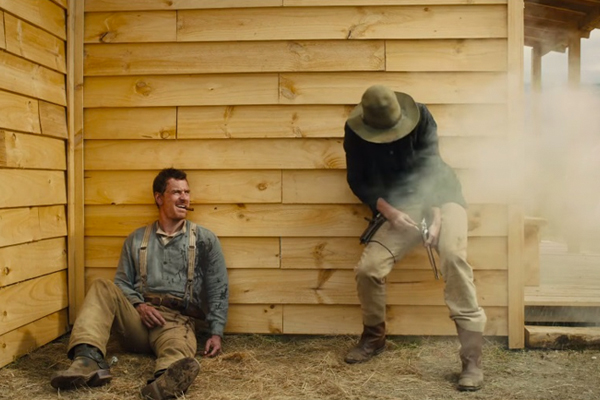 Because:
It's a Coens-esque parable about the futility of the Old West, a treatise on the senseless violence of it all. A gorgeous debut film with a set-piece ending for the ages. The best western since The Assassination Of Jesse James By The Coward Robert Ford, Slow West is an immaculate piece of revisionism. At under 90 minutes it should feel light and brisk. It is anything but, instead manifesting itself as a statement on America's long, bloody history of senseless violence. This is a fatalistic picture, a road movie of sorts where all paths lead to life's only other inevitable after taxes. A painterly picture, there are enough stunning tableaux to fill three movies, the film awash with star-littered skies and lone figures placed against arid, sprawling vistas and storms which rattle between two distant mountains while the weather where we see them remains calm. There are blood marks that streak across impeccable pine as a wounded gunslinger slumps against and down it; phalanxes of outlaw gangs creeping into the horizon as they crest a hill; aqueous blue eyes at odds with the straw and trees and grass that they look upon. Then there's the ending, an assault on a small wooden house which sees bounty hunters pop up out of the tall-crop to take alternating shots, like deadly whack-a-moles firing across a perfectly clear afternoon sky. Stunning.