8 Greatest Ever Film Moments Featuring Pancakes
Yummy!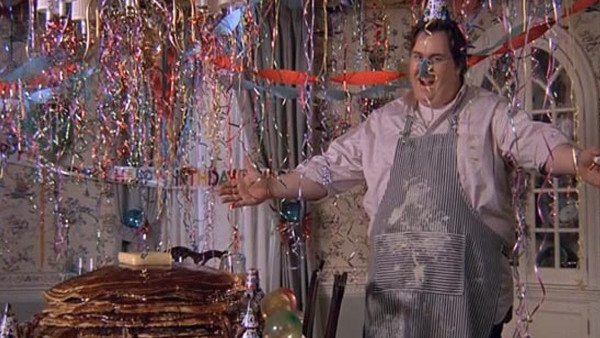 As if you needed reminding, today is Shrove Tuesday - more commonly and excitingly known as Pancake Day - when the world uses religious tradition as an excuse to eat some delicious crepes, with all manner of wonderful toppings.
And to celebrate the day, in our traditional manner, we've taken to the reels of cinema history to find the 10 greatest pancake-related moments in movies. You'll be surprised quite how profound these pancake instances are - in almost every case, pancakes are a metaphorical manifestation of something far more important, not to mention a delicious snack or meal.
Here goes...
Honourable Mention
Falling Down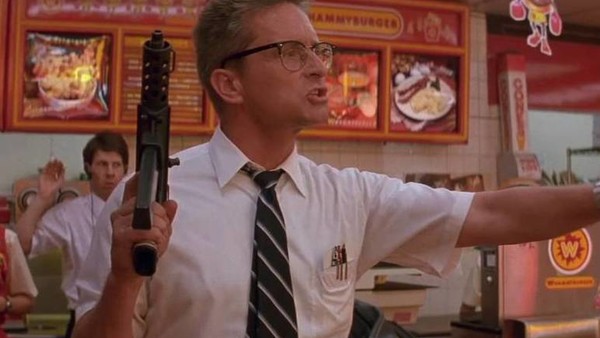 Not about Pancakes explicity, exactly, but Joel Schumacher's excellent journey into the dark heart of man, exploring outdated masculinity and the how the pressures of everyday life can have untold and devastating results, does have a chilling message about breakfast, the dietary genre into which most pancake types fall.
If Falling Down isn't the finest advert for eating a good breakfast, and at the right time, I don't know what is, as Michael Douglas' day from Hell might not have escalated quite so ridiculously if he had been allowed breakfast at Whammyburger, despite being some three minutes late.
So, as we embark on this cinematic journey of discovery, please remember that there is a serious message underpinning this article: the lack of a good breakfast can kill.
And now, to our greatest pancake moments on film...