8 Horror Movies With Incredible Hidden Messages You Totally Missed
4. Battle Royale - The Pressures Of Education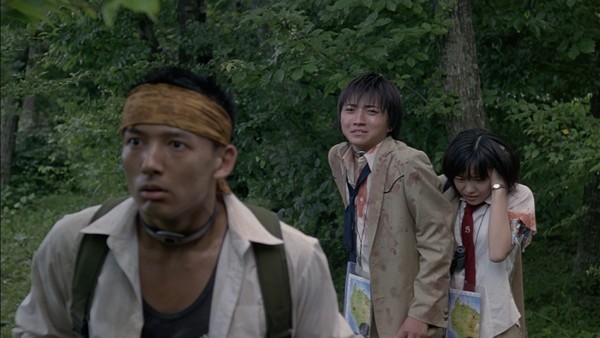 The infamous Japanese movie that The Hunger Games secretly pays hush money under the table, Battle Royale sees a group of students dumped on an island and forced to fight to the death for one victor to reign supreme. And as with everything on this list, it's not allowed to just be a bit of brutal fun in the name of horror movies - instead, it's an exploration of the pressures that are mounted on students in the Japanese education system. Didn't the uniforms give it away?
The kids are forced into war with each other to survive as the last one standing, a satirical take on how young people are forced to step on each other to reach the top of their educational potential. Only one can be the best in class, and only one is allowed to keep their life. When we see these young people dying it's almost always when they're showing compassion or friendship to one another, as doing anything other than deftly follow the rules is punished to the extreme.
Since they all start as unruly teens and are subjected to the highest discipline possible, it's a pretty clear allegory for what breaking the rules will get you.