8 Times Neil DeGrasse Tyson Ruined Your Favorite Films
He said WHAT about Star Wars?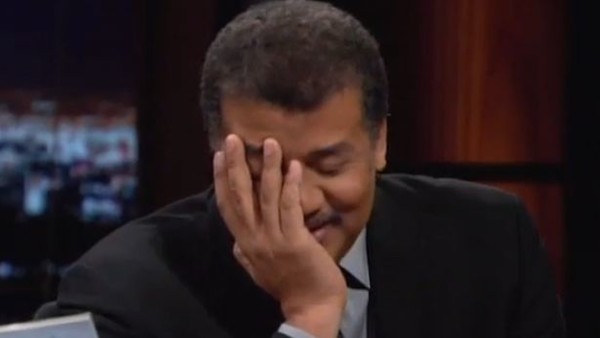 Love him or hate him, you can't deny that Neil deGrasse Tyson certainly has a lot of opinions.
Now, in an age of Twitter and limited critical thinking in schools, everybody has an opinion these days. The difference is that Tyson's fortunately has the added weight of a PhD in astrophysics to back it up (his thesis, for those who are interested, was concerned with the nature of "Galactic bulge". Heh heh.)
Anyway, being the belligerent science nerd that he is, Neil deGrasse Tyson has taken to Twitter and other online platforms to voice his opinions on the state of science in cinema and, unsurprisingly, these often take a disappointed tone.
Whether it's a well loved classic such as Titanic, a new movie aimed at the under-10 market such as The Good Dinosaur or even the unassailable institution that is Star Wars, Tyson refuses to pull punches when it comes to science based criticism. To be fair, Tyson is also the first to praise a movie for displays of good scientific literacy (talk about being fun at parties), and perhaps the critical eye makes this praise all the more valuable?