8 Ways The Girl On The Train Is Just A Lazy Gone Girl
Emily Blunt does her best drunk face, but it's nowhere close to Amazing Amy.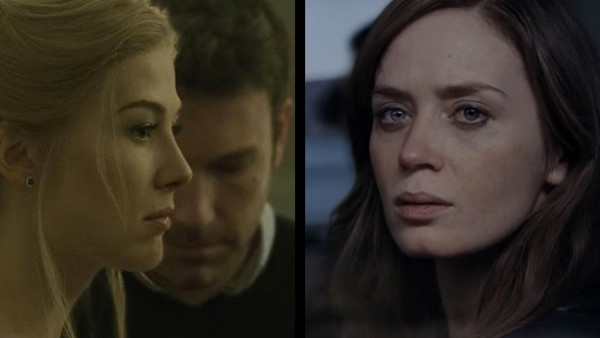 It's hard to not call The Girl On The Train a Gone Girl rip-off. The book was published in 2015, clearly capitalising on the success of Gillian Flynn's smart, female-driven marriage-dissecting thriller, and a film had already been greenlit from the moment it became clear David Fincher's adaptation would be a massive hit.
The film itself is a strange beast, for the first hour some flimsy airport crime fun with an interesting, if sometimes desperate turn from Emily Blunt, but a horribly messy final act is not only painful in itself, but manages to undo a lot of what worked before. However, most pervasive is the Gone Girl parallels.
This is something most reviews of the film have picked up – it's frankly impossible to avoid – and the result hasn't been the prettiest. While the Gone Girl connection certainly helped the book reach a wide audience and served as an ideal comparison point for the film's marketing, it only hurts the finished product. Because Tate Taylor ain't no Fincher, his film fails on all the key levels the previous film succeeded.
SPOILER ALERT for Gone Girl and The Girl On The Train.
8. The Confusion Over The Protagonist's Guilt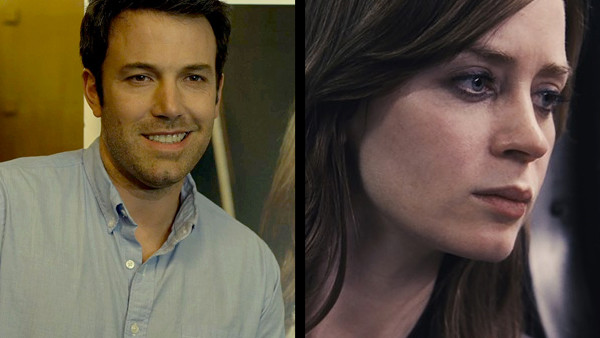 One of the biggest parallels between the two films is that they both spend a lot of time on the ambiguity over whether our protagonist is actually the murderer. Now this is a very good thing, allowing a fresh take on the missing-person genre and going into the mindset of those closest to the victim. The distinction here is how it's presented.
With Ben Affleck's Nick Dunne it's a complex moral question, because, while everything we see of him after Amy's disappearance points towards a grief-ridden husband, we never actually saw him before those events, and are led along by what turn out to be misleading flashbacks. We don't think he's capable of it, but there's nothing to suggest he didn't.
The Girl With The Train not only manufactures the audience's perspective, but also the protagonist's, using Emily Blunt's Rachel's alcoholism as a convenient narrative gap that isn't filled until the plot demands it. It's apparent from her waking up all bloodied she saw something, but while Blunt can go all wide-eyed, it's obvious she was a direct participant.