A Live-Action Star Wars TV Show Is Actually Happening (Again)
Breathe. Just breathe.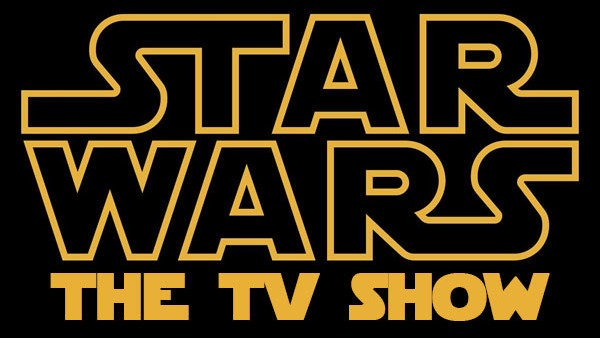 Coming hot on the heels of the news that Rian Johnson is creating an all-new Star Wars trilogy outside the episodic saga, it's been announced that a new live-action Star Wars TV show is also in the works.
According to Variety, Bob Iger announced the news alongside the new trilogy, revealing plans for TV shows based on Star Wars, Monsters, Inc, High School Musical, and Marvel - all to play on the forthcoming Disney streaming service, which is the company's big push to topple Netflix.
They're all major franchises, but a Star Wars TV show is undoubtedly the biggie. There have been various plans for a live-action series in this universe for some time, with the now-scrapped Star Wars: Underworld going as far as having 50 scripts written. Rumours then surfaced in 2015 that Netflix were making at least one Star Wars show, and again last year there was talk of a new series (though not specifically live-action).
This one, however, feels like it will actually happen. Disney will be launching their streaming service in 2019 and want a big launch, and it wouldn't get much bigger than this. With Star Wars Rebels in its final season a new animated show is in the works as well, but it's a live-action one that will really get people talking.
There's no word on what it'll be about, but it could be the long hoped for Knights of the Old Republic series, or at least something that moves away from the Original Trilogy focus (but being a Disney streaming service, it will presumably be family friendly as opposed to the dark Netflix Marvel shows).
What do you want to see a live-action Star Wars TV show about? Let us know down in the comments.
We need more writers about Star Wars! Get started below...
Create Content and Get Paid
---
James Hunt
NCTJ-qualified journalist. Most definitely not a racing driver. Drink too much tea; eat too much peanut butter; watch too much TV. Sadly only the latter paying off so far. A mix of wise-old man in a young man's body with a child-like wonder about him and a great otherworldly sensibility.
See more from James