A Quiet Place 2: 7 Big News Revelations About The Upcoming Sequel
6. Emily Blunt Is Returning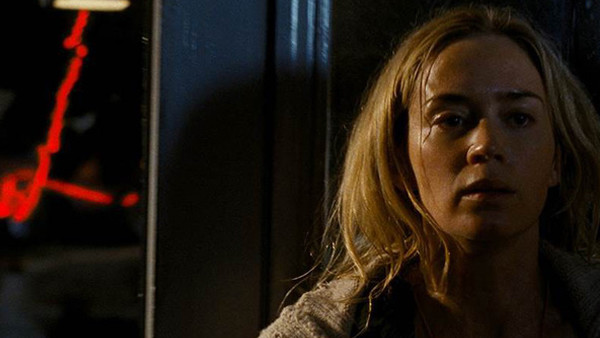 A huge selling point of the original film was the dynamic duo of real-life married couple John Krasinski and Emily Blunt going all in on this weird little horror film. Which is why, while it's not really surprising, it is great news that Emily Blunt will be returning for the sequel.
There had previously been rumors that none of the characters from the first film would be returning for the sequel (more on that later) but it does appear that Blunt's Evelyn Abbott will be making a triumphant return here. The last we saw of her, she had just figured out how to kill the creatures with the help of her daughter and was actively preparing for further battle.
Blunt is one of the best performers in all of Hollywood right now. In a just world, she would have been nominated for both Best Actress (Mary Poppins Returns) and Best Supporting Actress (A Quiet Place) at the Oscars. She's also one of the best female badasses in modern movie history (see: Edge of Tomorrow), so the chance to get to see her really cement Evelyn as an action hero in her own right in this sequel is incredibly tantilizing.