A Quiet Place Part 2 Delayed To Sept 17, 2021
The delay is part of reshuffling by major studios to cope with the ongoing global pandemic.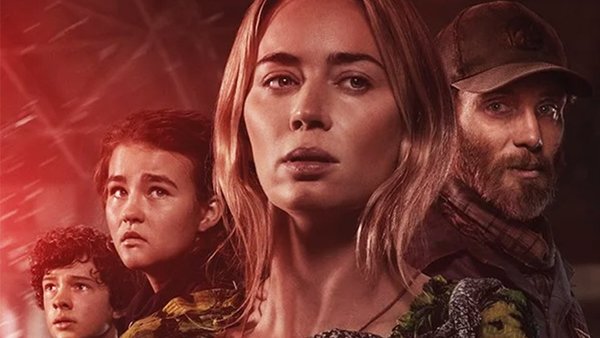 A Quiet Place Part II, the sequel to John Krasinski's 2018 surprise horror hit, has been delayed by Paramount Pictures to September 17, 2021.
The film was originally set for an April release, but has been pushed back to fall due to the ongoing COVID-19 pandemic. This will be the film's third postponement since the film was delayed past its initial March 18, 2020 release date.
Paramount's President of Domestic Distribution Chris Aronson, and President of International Theatrical Distribution Mark Viane were quoted in a July statement as "We truly believe that there is no movie-viewing experience like the one enjoyed in theatres. We are committed to the theatrical experience and our exhibition partners, and want to stress that we are confident that, when the time comes, audiences everywhere will once again enjoy the singular joy of seeing Paramount films on the big screen." It's reasonable to assume the same rationale applies here.
COVID-19 infection rates have increased in the past few months, particularly in the theatrically-lucrative state of California, forcing many distributors to pushback release dates to later in the year, when it's hoped the wide circulation of vaccines will decrease rates to more manageable levels.
A Quiet Place Part II is directed by John Krasinski, with himself, Emily Blunt, Millicent Simmonds, and Noah Jupe reprising their starring roles. Other actors in the film include Cillian Murphy (Batman Begins, Dunkirk, Peaky Blinders) and Djimon Hounsou (Blood Diamond, How to Train Your Dragon 2, Shazam!).