Abbey Lee Is The Dark Tower's Female Lead
And it might be an original character, not present in the books.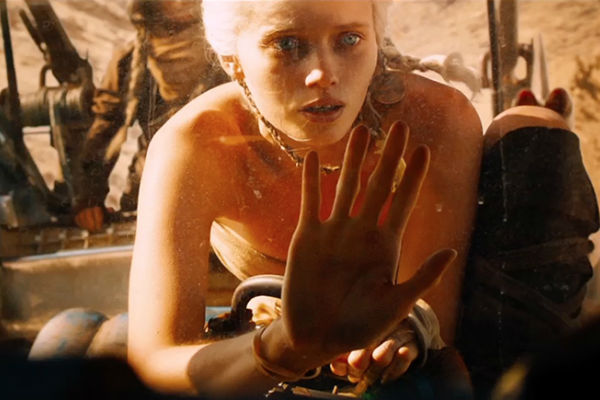 Sony's highly-anticipated adaptation of Stephen King's magnum opus, The Dark Tower, continues to gather momentum.
Deadline
reports that Abbey Lee (Mad Max: Fury Road) has joined the cast as a character named Tirana, who apparently doesn't appear until the seventh book in the series. The character is described by Deadline's Mike Fleming as having "fake human skin" and "cold snake-like eyes". Lee, a former model, impressed with her scant amount of screen time as one of Immortan Joe's wayward wives in Fury Road, and she definitely has the right kind of striking appearance for a post-apocalyptic setting. She will be joining a cast consisting of Idris Elba as Roland Deschain and Matthew McConaughey as the Man in Black, the villain of the piece. A Royal Affair's Nikolaj Arcel is set to direct from a screenplay by Akiva Goldsman, that he'll also be giving a once-over. The project has been in incubation for so long that it's encouraging to see it picking up speed so quickly. Expect the role of Deschain's protégé, Jake Chambers, to be the next major role filled. The Dark Tower is currently scheduled for release on January 17th, 2017. Abbey Lee can next be seen in Gods of Egypt, due out on February 26th in the U.S.
Create Content and Get Paid
---