Alfred Molina Back As Doc Ock For MCU Spider-Man 3?
New reports claim Alfred Molina will be reprising his Spider-Man 2 of Otto Octavius.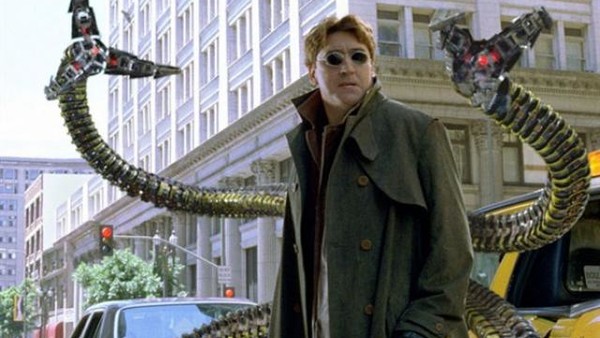 With plentiful rumours and rumblings that the upcoming follow-up to Spider-Man: Far From Home will be a multiverse-driven effort that brings together several different incarnations of ol' Web-head, now comes word that another familiar face may be joining the action in this to-be-titled December 2021 release.
As first reported by GWW, Alfred Molina is said to have been on the set of the third "solo" outing for Tom Holland's Spider-Man for the past several weeks. Molina, of course, devoured scenery magnificently as Doctor Octopus opposite Tobey Maguire in Sam Raimi's phenomenal Spider-Man 2.
This story comes on back of reports that Maguire and Andrew Garfield will be once more picking up their respective Spider-Man roles for the film, while Jamie Foxx will be reprising his Electro rogue from the Garfield-fronted The Amazing Spider-Man 2.
To reiterate, the inclusions of Maguire, Garfield, Foxx and now Molina in Sony Pictures and Marvel Studios' Far From Home sequel have yet to be officially confirmed. In fact, Sony has played down such talk. But, this could just all be a plan to keep this news under wraps until the Wall-crawler(s) swing back to the silver screen just over a year from now.
It goes without saying, take all of this as purely rumour and innuendo right now. Still, three Spider-Men facing off against a slew of nefarious villains? We can only dare to dream…