All 6 Shorts From Scary Stories To Tell In The Dark Ranked
Your childhood nightmares have come back...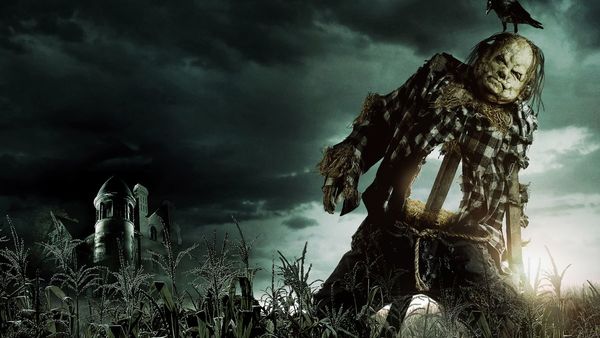 Scary Stories to Tell in the Dark horrified children, and now that the book is nearly forty years old, it's time for the film adaptation to terrify a new generation. Don't let the PG-13 rating scare you away (no pun intended), just because the film's void of the slashing and guts typically correlated with horror, doesn't mean it's not scary as hell.
The movie includes six stories from the original trilogy of shorts, or, at least is inspired by them. Many are calling the film an anthology, though they're much more connected than that term is typically used for. It's more so "turns" for the characters; think Final Destination. Regardless of the terminology, the six stories are in their own way gross, upsetting, schlocky, and intense.
Let's dive into the stories the film presents us with and rank them by, well obviously, scariness. Some may have worked better, some may have been more interesting, and some may have been more important to the story. That's all fine and dandy but in this list all we're looking at is which one made us cover our eyes quicker, squeeze our armrests tighter, and made sure there was a light on before we went to bed that night.
Fair warning; we're going to be dissecting these stories pretty aggressively, so a major spoiler warning is now announced. Go and get scarred in the theatre first before you wimp out and let me ruin all the fun; and just to be sure, I'd go ahead and make sure a light is on as you read this as well.
6. Me Tie Dough-ty Walker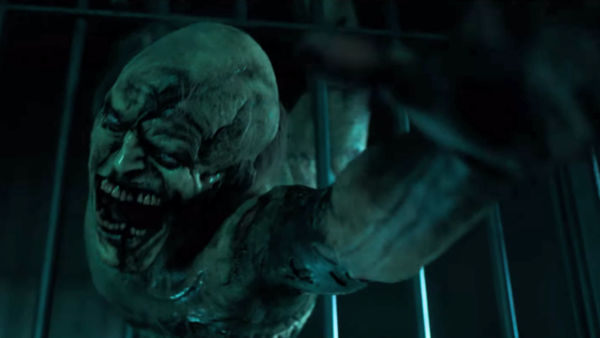 This is where the film's stories took a little turn. It divulged into a CGI action fest and lost the practicality of what had been working thus far. Ramón's story was that of Me Tie Dough-ty Walker (don't ask for an explanation on the title, after reading the short story I'm still curious myself). Ramón's Jangly Man falls down the chimney in pieces, reassembles himself, breaks the neck of a cop, and makes his way to the young man.

The idea of the creature was grotesque and the manner in which he moved was equally shocking, though the CGI wasn't up to 2019 standards and that sadly took away severely from the fright. It seemed director André Øvredal was going for something akin to the mother from Mama mixed with Samara from The Ring but ended up creating a rather silly and unbelievable version of the two.
It's speed, size, and athleticism were something to marvel, but never did I feel afraid of the Jangly man. Credit where credit is due; Me Tie Dough-ty Walker may not have been all that scary, but the next five surely were and only missing the mark on one frightening scene in a horror film is a commendable feat.