The Amazing Spider-Man 2: Sony Release 3 UNBELIEVABLY Bad Images
Sony Pictures have released three SHOCKINGLY AWFUL new images for next year's The Amazing Spider-Man 2. The dumbest of them all is above - Spider-Man performing a public service whilst wearing a fireman's helmet. Yes, this is a major blockbuster tentpole that Sony have spent hundreds of millions of dollars making and they are seriously marketing it in this manner. The new stills come from the
Times of India
and are so stupid looking, so unwisely chosen, so glaringly inappropriate to have ever been released, that heads should roll at the studio for officially letting these shots ever leave the editing suite.
Positively shocking!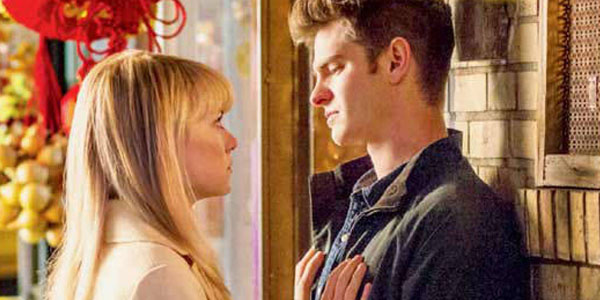 Seriously Sony, is this the best you can do? We are six months away from The Amazing Spider-Man 2's May 2nd, 2014 release and personally speaking, the film looks to be a chore on my 2014 summer calendar viewing schedule. Marc Webb once again directs with Andrew Garfield (Peter Parker/Spider-Man), Emma Stone (Gwen Stacy), Jamie Foxx (Electro), Paul Giamatti (Rhino), Dane DeHaan (Harry Osborn) and Chris Cooper (Norman Osborn) starring. Anticipation for the trailer for this thing is likely at an all time low. Expect to see it in front of prints of The Hobbit: The Desolation Of Smaug.
Create Content and Get Paid
---