The Amazing Spider-Man 2 - What Did You Think?
How did our friendly neighbourhood Spider-Man fare in his most recent outing?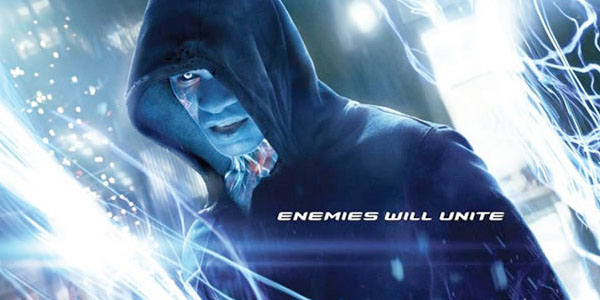 It doesn't seem all that long ago that the first installment in the new rebooted Spider-Man series made its way into theatres; now, a mere two years later, the sequel is already upon us, having been rushed into production by Sony after the success of the original chapter. Starring Andrew Garfield as the eponymous web-slingin' hero of the title, and featuring his real life love interest Emma Stone as his filmic love interest Gwen Stacey, Dane DeHaan as friend and rival Harry Osborn, and Jamie Foxx as villain Electro, expectations for the sequel have been high. Reception to the first Amazing Spider-Man movie was somewhat mixed, of course; whereas many praised the chemistry between Garfield and Stone, lots of people criticised the flick for taking few risks - there was nothing much to separate it - as an origin story, anyway - from that of Sam Raimi's Spider-Man from 2002. So how does The Amazing Spider-Man 2 hold up against its predecessor now that you've seen it? What improvements does it make on the original flick? In which ways is it inferior? How successfully do you think the movie juggled having three villains? The reviews have been divided, of course. Although most critics have outlined The Amazing Spider-Man 2 as an entertaining and likeable blockbuster, it's also been branded as a bit of a bloated mess (it runs at an excessive 142 minutes). Once again, Garfield and Stone's on-screen chemistry has been signalled out as the highlight of the film, though there's been a noticeable clash of opinion with regards to Foxx's Electro, who has been labelled as undeveloped and paper thin. Regardless, The Amazing Spider-Man 2 is gonna make a ton of money; your thoughts, then?
Let us know what you think in the comments section below.