Amber Heard In Talks To Play Aquaman's Queen In DC Extended Universe
Mera is set to first appear in Justice League.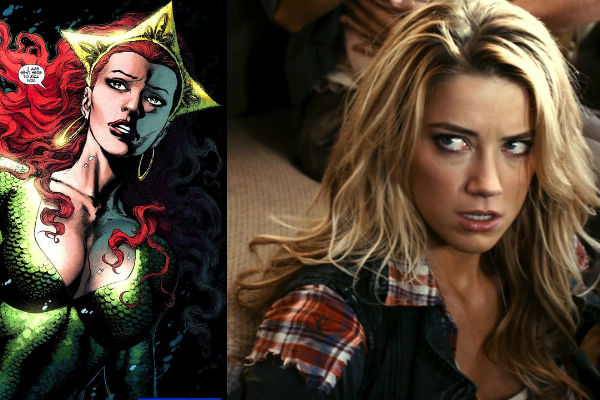 If you're going to fill the role of one of the most attractive comic book characters to live under the sea, you may as well hire one of the hottest women to live on land.
The Hollywood Reporter
are spreading the good word that Amber Heard (Magic Mike XXL, Machete Kills) is in negotiations for the role of Aquaman's wife (and queen of Atlantis), Mera. Not only would Heard appear in the Aquaman film that Jason Momoa is headlining in 2018, she would also apparently be given screen time in Justice League: Part One, due out next year. With a release date for DC and Warner Bros. Avengers-beater approaching so rapidly, expect a lot more casting updates such as this to crop up as the studio get all their ducks in a row. James Wan (The Conjuring, Furious 7) is attached to direct Aquaman, from one of two scripts that are currently being written. One's by David Leslie Johnson, Wan's writer on The Conjuring sequel, the other by 300 scribe Kurt Johnstad. This 'dual-track development' doesn't bode especially well, as the two scripts could end up being smashed together to make a haphazard hybrid; in any case, we'll have to reserve judgment until Aquaman takes a bow in a couple years' time. Justice League: Part One is released on 17 November 2017. Aquaman is currently scheduled for 27 July 2018.