Andrew Garfield Breaks His Silence On Oscars Snub
Hails the film a "masterpiece" that will "last the test of time".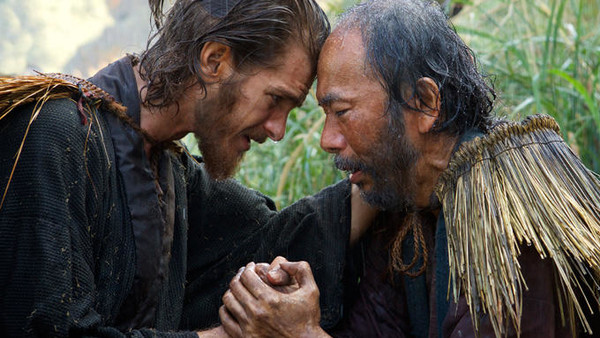 Among the nominations for this year's Academy Awards you'll find Andrew Garfield's first Oscar nomination. To the surprise of many, however it's not for his work in Martin Scorsese's historical drama Silence. Garfield was instead recognised by the academy for his role in Mel Gibson's Hacksaw Ridge.
In fact, Silence as a whole was all but shut out of the Academy Award nominations entirely, earning just one nomination for cinematography.
Yesterday, Garfield spoke about the Silence snub with The Hollywood Reporter where he had the following to say on whether he thought it was a disappointment for Silence to have not been recognised:
"Of course. But only in the sense that I think it is a masterpiece. I want to work to be recognized but it is what it is. The good news is that I think it is one of those films that will last the test of time, It is one of those films that will wheedle into the consciousness of people and will change people in a deep way, unlike maybe films that get recognized immediately but are less impactful in the long run. I mean, it's Martin Scorsese! He knows who he is and no one can take that away from him."
Garfield was, of course, controversially left out of the nominations himself for his performance in The Social Network back in 2010. The honour of best supporting actor that year instead went to Christian Bale for his performance in The Fighter, with John Hawkes, Jeremy Renner, Mark Ruffalo and Geoffrey Rush among the other nominees.
Create Content and Get Paid
---