Angelina Jolie: 5 Awesome Performances And 5 That Sucked
5 Awesome Performances...
5. Gia Carangi - Gia (1998)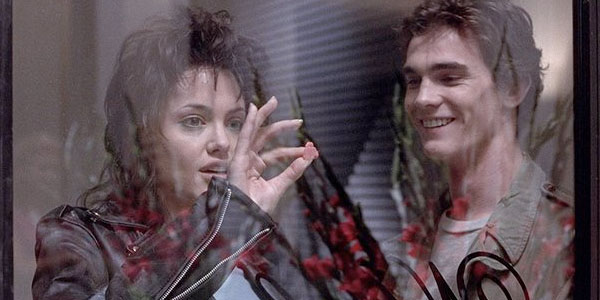 There are have been many fine films and TV shows which have dealt with the subject of HIV/ AIDS, whether it's Jonathan Demme's Oscar-winning Philadelphia, the acclaimed independent film Buddies or the brilliant miniseries Angels in America. While films about terminal illness can often be cloying and sentimental, not to say exploitative, they do occasionally throw up a remarkable performance. There's no better way of describing our first entry on this list, which cemented Jolie's status as a new force to be reckoned with. Gia is a made-for-HBO movie about the real-life fashion model Gia Marie Carangi. The film begins with Gia moving to New York from her native Philadelphia and catching the eye of the high-powered agent Wilhemina Cooper (Faye Dunaway). Gia is a big hit on the catwalk but becomes increasingly withdrawn following Wilhemina's death. The film goes on to explore her cocaine and heroin addictions, her lesbian relationship with make-up artist Linda (Elizabeth Mitchell) and her eventual decline and death from AIDS aged only 26. It would be very easy to dismiss Gia as TV melodrama with a protagonist who is spoilt and unlikeable. But Jolie makes the film and story work, making the character fun and fierce enough to make us want to examine her opulent and chaotic lifestyle. For all the glamour surrounding the character, there's a deep-rooted sadness to Gia, with Jolie slowly but surely hinting at just how lonely and desperate she is. If nothing else, it's a great place to start our countdown.