Ant-Man 3: Michael Pena Hints At Planned Threequel
Is Ant-Man coming to Phase 4?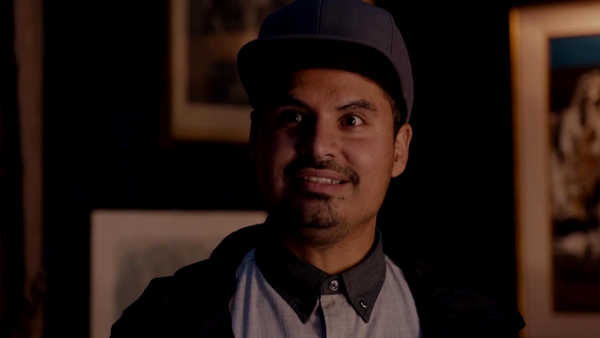 Despite the assertion by Kevin Feige that what happens after Avengers 4 will be nothing like what we've seen to date, we can pretty reasonably count on at least some continuity after the Infinity Saga is dealt with.
For instance, there's no way we aren't seeing a Black Panther sequel, or follow ups for Doctor Strange and Captain Marvel to go along with the already announced Guardians Of The Galaxy 3 and Spider-Man 2. And we can probably also add an Ant-Man threequel to that list too, since Marvel like to do things in threes.
And that's not just an assumption pulled out of nowhere either, as Ant-Man star Michael Pena seems to have dropped a big hint that Marvel are already planning a follow-up to Ant-Man And The Wasp.
Pena was speaking to IGN as part of the press tour for 12 Strong, who asked him about working with Chris Hemsworth again and whether the two discussed the MCU. His response dropped the information about a thrid film almost casually:
We talked about it on the first day. It's a whole different kind of club to be in, the Marvel Universe. I don't know if they'll use me for the third movie, I still really don't know. It's cool to make a little bit of a mark on that Marvel Universe and it's kind of a cool club, they run a really cool studio.
Hopefully, those plans suggest that Marvel have a lot of faith in Ant-Man And The Wasp, which is set to land between the two Avengers movies and will see Paul Rudd's Scott Lang teaming back up with Evangeline Lily as The Wasp and Michael Douglas to rescue Michelle Pfeiffer's Janet Van Dyne from the Quantum Realm as well as facing new enemies.
Would you be excited for another Ant-Man movie? Share your reactions below in the comments thread.
Create Content and Get Paid
---