James Dean, Life And Leaving Photography Behind - Exclusive Interview With Anton Corbijn
We chat with the famed director.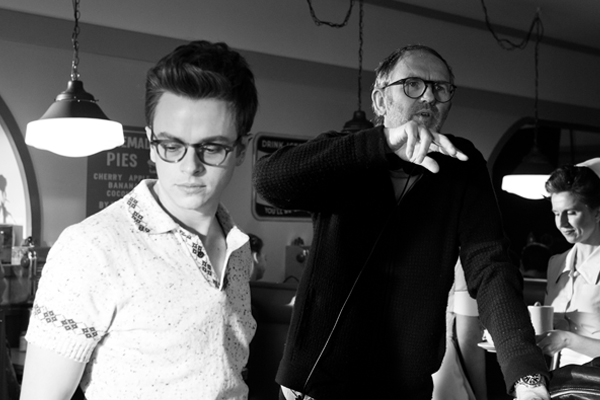 Anton Corbijn may be one of the most unassuming film directors out there. A world-renowned photographer who by his own admission never intended to make the jump into movies, he's been behind some of the most exciting movies of the past ten years, including Joy Division biopic Control, George Clooney thriller The American, John le Carré adaptation A Most Wanted Man (which featured Phillip Seymour Hoffman's final lead role) and last year's
incredibly underrated Life
, which documents the story behind the iconic photographs of James Dean. To celebrate the home video release of Life (available in the UK from February 1st) we got a chance to chat with Corbijn about another late icon on film, as well as his recent career move into cinema. When I interviewed Anton, it was mere hours after the announcement of David Bowie's passing. He'd worked with the singer during his time as a photographer and the shock death hung over the mood of the conversation. He'd declined comments to the press, and it wasn't something that we discussed beyond a moment of shared admiration for the singer. Instead, we both willingly moved onto Life and the topic of James Dean. He started off by dryly saying, "I haven't seen the movie for a long time, but let's go for it", although you wouldn't be able to tell from his in-depth, engrossing and rather enlightening answers. Click next to start the full interview or use the contents here to jump to key talking points.
On Applying His Photography Experience On The Film
On Dane DeHaan As James Dean
On Dealing With James Dean's Death
On His Filmmaking Process
On The Difference Between Cinema And Photography