Aquaman's Jason Momoa Eyed For The Crow Reboot Lead
From the deep sea to deadsville.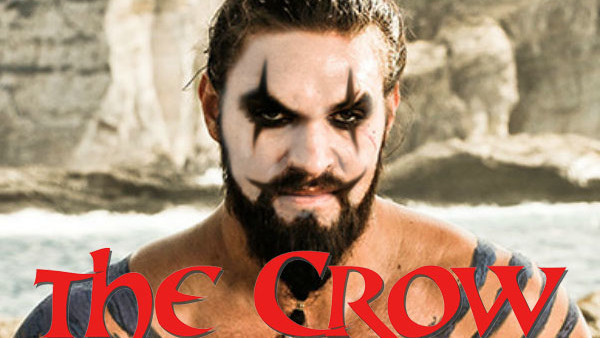 Despite having more than enough on his plate with the DCEU, our own Aquaman Jason Momoa is reportedly in talks to star in another big name movie. An official reboot of The Crow has been in development for what seems like an age now, and following a Guinness fuelled meet up with director Colin Hardy, it looks like Momoa may take the role.
The former Game Of Thrones actor even took to Instagram to share an image of him and Hardy together, teamed with various intriguing hashtags including: #greatnewstocome, #cantwaittotelltheworld and #dreamjob. It seems someone is just a little bit excited.
Take a look for yourself...
The Crow reboot is expected to hit theatres ahead of Mamoa's other superhero adventure Aquaman, and while there are wild differences in tone, DC fans will no doubt be inclined to go and see the other comic book movie by virtue of it starring one of the Justice League.
This is by no means a firm confirmation, but it's certainly a big hint, and it would be no bad thing, provided Momoa proves he has the chops to back up the physicality of performance with something deeper.
Are you interested in a new interpretation of The Crow? How do you think it will fair against the original? Let us know in the comments thread below.