Avengers: Endgame - 10 Behind-The-Scenes Photos You Must See
Spoilers are... inevitable.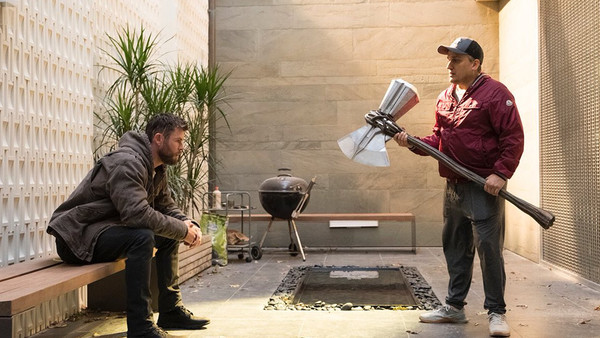 Now that Avengers: Endgame has been out for two weeks, already grossed over $2 billion (surpassing Titanic at the box office), and the Russo Brothers have lifted the "spoiler ban" last Monday, spoilers are freely out in the wild via leaked set photos, videos, memes, and even official ads for the film:
While Chris Pratt and Elizabeth Olsen were the first ones guilty of sharing "illegal" videos they filmed on set (which they posted just days after the film released), all the cast and crew have joined in on the fun after the spoiler ban lifted, and we've been blessed with some exhilarating, hilarious and heartbreaking behind-the-scenes photos.
While these photos probably won't heal the pain leftover from Endgame - in fact, some will just remind you of the heartbreak - they're still fascinating to take a look at. You may appreciate the movie that much more looking behind the scenes.
Obviously, spoilers ahead. But chances are even if you haven't seen the film, you've had it spoiled for you anyway.
10. Hawkeye... In A Mo-Cap Suit?
One of the more surprising behind-the-scenes photos from Endgame is this image of Jeremy Renner wearing a motion-capture suit, which the actor posted to his Instagram on May 8.
The mo-cap is clearly for the time-travel outfits the team wears in the movie, which means the other actors had to wear them as well (no other images of that at the moment, unfortunately).
Unless it's for his Ronin outfit, but how would that require CGI in any way?
Are we missing something here?