Avengers: Endgame - 33 Easter Eggs & References Explained
33. Thanos Decimates Google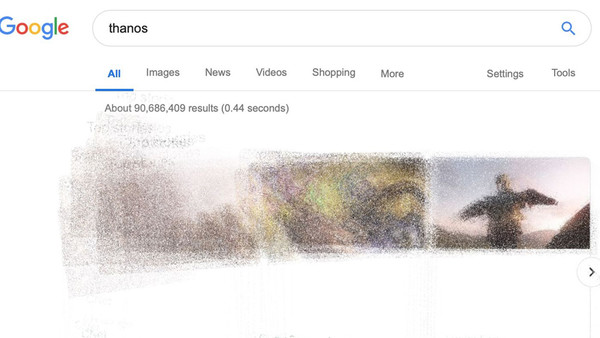 Before we get to the movie itself, here's a cute little Easter egg created by Google to celebrate Endgame's release.
Basically, punch "Thanos" into their search engine and you'll be greeted with a small Infinity Gauntlet icon next to the search field.
Select the Gauntlet and see half your search results be wiped away in a matter of seconds, obviously reminiscent of Infinity War's shocking climactic finger snap.