Avengers: Infinity War Trailer Images Have Leaked
Hello, bearded Cap!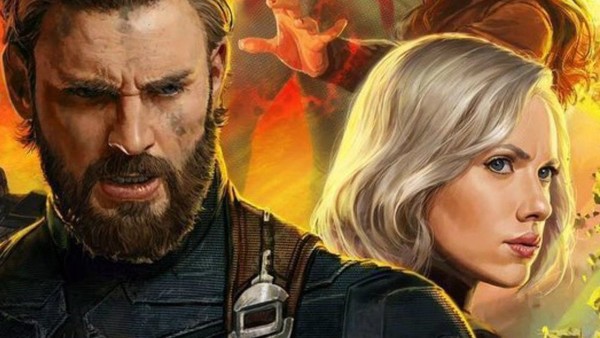 While it was shown at both D23 and San Diego Comic-Con, the world at large is still waiting for a first glimpse of the Avengers: Infinity War trailer.
The release date has become something of a long-running mystery, with different rumours and predictions constantly circulating as to when we can expect it - but that day might be sooner rather than later, with a number of images now leaking online.
The images aren't massively revealing, but do give us a better look at the bearded, Nomad-esque Steve Rogers and blonde Black Widow. There's also the first look at Proxima Midnight - one of the members of Thanos' Black Order - who gets into a scuffle with Falcon, and a shot of Scarlet Witch preparing to use her powers.
Damn, Cap.
While there's still no official word on when we'll see the trailer, the fact images are surfacing does indicate the time might be nearing. Disney probably wouldn't want it to detract from (or be swallowed by) the hype for Star Wars: The Last Jedi, so late-November/early-December could be the perfect time to drop it.
What do you think of the leaked images? Let us know down in the comments.
Create Content and Get Paid
---