Bet You Didn't See This Coming... The Invisible Woman?!
The new Dark Universe saga continues.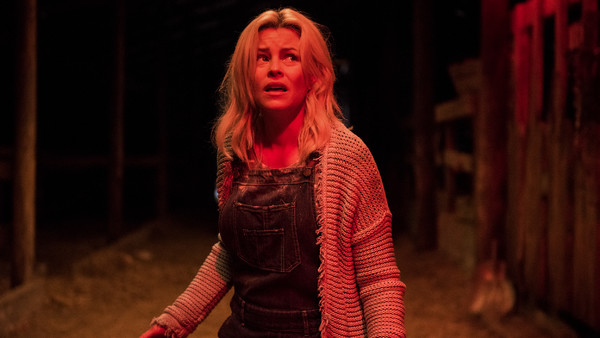 The same company that once tried to bring you The Dark Universe with a mummified Tom Cruise front and centre has just signed on talent for another horror remake from the 1940s archives, with Elizabeth Banks taking on The Invisible Woman.
Now, this isn't to be confused with Leigh Whannel's version of The Invisible Man, which has finished production with Blumhouse and is set to release next year. That film was originally released in 1933, spawning a number of sequels - one being the story of a store model who volunteers to become invisible through experimental means to get revenge on her old boss, aka The Invisible Woman. More of a screwball comedy than a straight horror, the updated version has plenty it can play around with when it comes to updating the source material.
The movie has come about due to an original pitch from Elizabeth Banks, who will be taking on both directing and acting duties as the titular transparent menace. Banks is no stranger to taking on multiple roles in production, having already worked as producer, director, and actor in both Pitch Perfect 2 and the more recent Charlie's Angels. Whilst the latter wasn't a box office whirlwind, as you can see by our video on the subject back on the main WhatCulture channel, her efforts haven't gone unnoticed - as Universal have responded well to her pitch and are setting the wheels in motion to get the drafted script, penned by The Girl on the Train's Erin Cressida Wilson, to the screen.
Whilst there's no news on the plot yet, THR have stated: "Sources say the tone is Thelma & Louise meets American Psycho." Well, consider us interested.
The world of Universal that has been constructed in the wake of The Dark Universe's death is constantly turning over at the moment, and there's all sorts of new movies coming to the fore that we never thought we'd get to see. Alongside The Invisible Woman and The Invisible Man, there's the Dracula project of Renfield directed by Dexter Fletcher, and Paul Feig's Dark Army in the works too. What's coming next is anybody's guess!