Big Hero 6: 12 Easter Eggs And References You Might Have Missed
If you managed to spot all of these, you get a prize!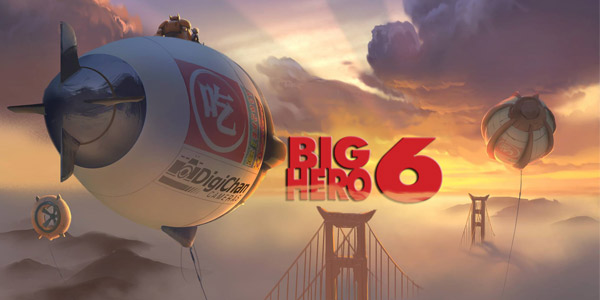 While much of the movie-related buzz of the month has been reserved for Christopher Nolan's divisive Interstellar, another huge release has recently hit theatres in the States - Disney's latest animated epic, Big Hero 6. There's a lot to be excited about when it comes to Big Hero 6 - for one thing, it's the first feature to be released by Disney after their acquisition of Marvel's parent company back in 2009. The crossover potential has understandably got many fans of both companies very excited, and they're no doubt very pleased to hear that the film is a hit rather than a flop. It's also been made with a little help from our friends over at Pixar, who know more than a thing or two about hiding the occasional easter egg throughout their movies. Big Hero 6 is no different, and from start to finish the artists and animators have included more than their fair share of hidden touches for the eagle-eyed members of the audience to hunt down. That said, if you're a little lazy and can't be bothered to find them yourself, here's a handy guide to some of the great easter eggs and references in Big Hero 6 you may have missed. If there are more you'd like to let us know about feel free to post a comment below.