Black Panther Stars Lined Up For Jordan Peele's Get Out Follow-Up
A new nightmare from Hollywood's new horror darling...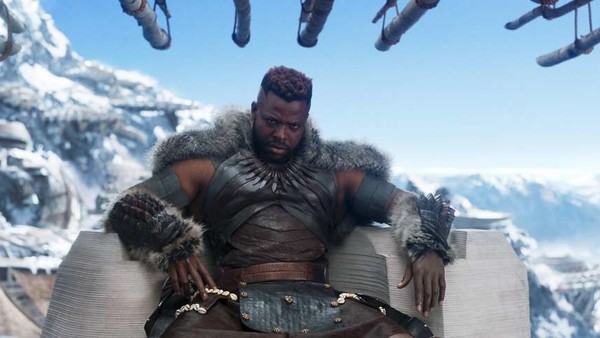 After the hugely hyped horror/comedy Get Out made Jordan Peele one of Hollywood's most buzzed about writer/directors (and earned him Oscar attention), the question of what he was going to do next was inevitably going to be a big one. And now we have an answer.
The actor turned film-maker has now revealed that his next movie will be called Us, which is billed on its stylish first poster as "a new nightmare from the mind of Academy Award winner Jordan Peele", which is about as much as we're likely to get in terms of solid information on the story at the minute.
Excitingly, though, there are some huge names being linked to the project, with The Handmaid's Tale star Elisabeth Moss and Black Panther duo Luipta Nyongo'o and Winston Duke named by THR as in various stages of talks to sign on. Now that's how you hype a movie: all three are currently enjoying major uplifts in their profiles based on their recent work, which puts them right in line with Peele as a film-maker.
He had previously announced that filming would start this year and with a tight release schedule (now that it's got a March 2019 release), that'll have to be fairly soon. But there's always a chance Universal will bump it back for Awards season if it turns out to be an impressive sophomore effort.
One thing that is assured is that it will definitely find a huge audience on the back of Get Out. So the studio are going to be pretty happy either way. Let's just hope he delivers the same sort of genre-defying, blackly comic drama once more.