Black Widow Review: 5 Ups & 5 Downs
A middling big-screen return for the MCU.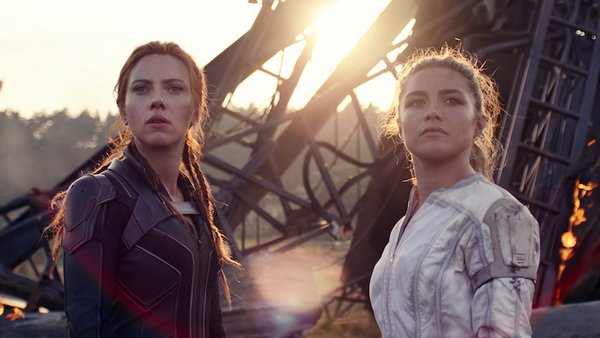 Some 14 months after it was originally due to drop in cinemas, Black Widow is finally here, putting an end to a two-year big-screen hiatus for the Marvel Cinematic Universe, since the release of Spider-Man: Far From Home.
Many will simply be happy to be back in cinemas watching a Marvel movie again, and that's certainly fair enough, though it's worth knowing that Scarlett Johansson's apparently final outing as Natasha Romanoff is far from a standout outing for the franchise.
Very much the sort of movie you get when an origin story/solo movie comes at least a few years too late, Black Widow is as competently made and acted as you'd expect from any MCU joint, but lacking the heart, soul, and imagination necessary to rise above.
A lower-tier MCU movie for sure, Black Widow dines out on the audience's general goodwill for this character but ultimately doesn't offer up much here you haven't seen before in either a prior superhero movie or any number of spy blockbusters in the Jason Bourne/Mission: Impossible mold.
Still, for audiences craving some reliably watchable tentpole fare, it'll do the job as long as you keep your expectations in check...