Blade: The Real Reason Jordan Peele Won't Direct Marvel's Reboot
Also, Wesley Snipes urges fans to "chillaaxx" about being overlooked...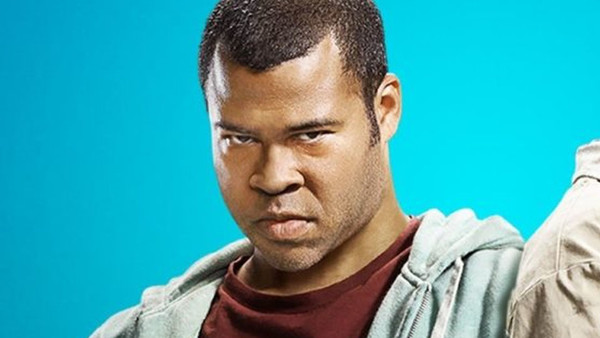 When Blade was announced at Comic Con with Mahershala Ali's casting announcement, we were told precisely nothing about it beyond that reveal and the logo (which may even change, since Marvel often do that). There was, crucially, no indication of who would be directing it, which immediately led to fans throwing out suggestions for who Kevin Feige should be calling.
One name more than any other kept cropping up - including on this very website - Jordan Peele. His blend of horror and comedy experience and his rising profile looked like the perfect marriage of ingredients and it was inevitable we'd all get excited at the prospect. But it's not going to happen, unfortunately.
Peele was the cover star of the January edition of Rolling Stone and in it he lays out exactly why there's no way he'd take on the job a whole half year before it even came up in public. In his own words, he had at that point already been offered more than one big franchise movie - and turned them down, despite feeling "total temptation" for very good reasons. He just can't fit in enough projects and clearly doesn't want to compromise on the things he wants to do more:
"So many of those properties - it's a childhood dream to be able to essentially see what you saw in your imagination as a child, watching or reading or whatever you were doing with that stuff. It's a filmmaker's dream. But you know, I feel like I only have so much time. I have a lot of stories to tell, and it just doesn't feel right."
In the same interview, Peele specifically brought up comic books, which seems to suggest the offers he had might have been from that world. What price on it being Blade?
"It just doesn't feel right. I'm a comic book and graphic novel appreciator, but I can't call myself a true fan boy."
Maybe there's time to convince him? Blade is, after all, an opportunity to make primarily a horror movie. The issue is clearly his underlying passion for the properties he's making. If they aren't original, he has to love them first, which is why he's so effusive in his enthusiasm for making the Candyman reboot:
"Candyman was one of my favorites. As a director, if I was going to do any pre-existing property it'd be something like that. But I just feel like, look let's help tell the story, but save my directing ventures for these stories that are my originals. I don't know a better way to say it."
So there's probably no chance, sadly.
And in further Blade news, Wesley Snipes has weighed in on the decision not to bring him back to play the role in an exclusive statement to ComicBook.com:
"To all the DAYWALKERS losing their minds right now, chillaaxx. Although the news comes as a surprise, it's ALL GOOD. Such is the 'business' of 'entertainment!' Much peace to the MCU crew – always a fan. Honor and respect to the grandmaster Stan. Congratulations and Salaam to Mahershala Ali, a beautiful and talented artist whose expressions I look forward to experiencing for many years to come. Inshallah, we will someday work together. Most importantly to my loyal fans, the incredible outpouring of love is overwhelming. I am grateful for the never-ending support. So, 'nah fret nah worry, it's not de end of de story.' Welcome to the Daywalker Klique."
That's a pretty small Klique, to be honest, Wes.
Maybe there's still space for Snipes to be cast in the reboot? They're bound to be looking for a Whistler...
What do you think of this news?