Bond 25: Lashana Lynch To Be 'New 007'
"Bond is still Bond but he's been replaced by this stunning woman."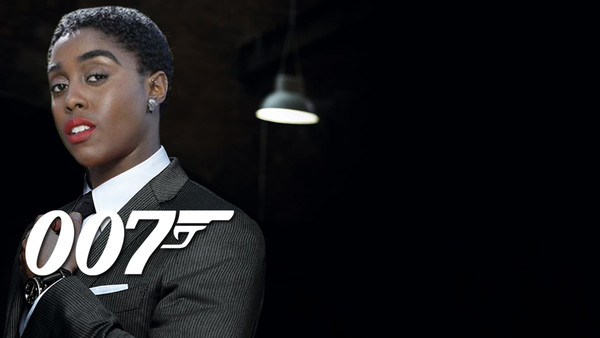 Brace yourself for an absolute tsunami of unbearable social media opinions over the next day or so, as the next 007 has been revealed for Bond 25 - and they aren't the usual white man we've been served for the past half century.
We already knew Captain Marvel star Lashana Lynch was signed up for the 25th edition of the long-running spy franchise, but we had no idea in what role. According to sources speaking to The Daily Mail, the 31-year-old Londoner isn't just featuring in the film, but will emerge in its titular role.
Tellingly, Lynch has not been unveiled as the next Bond, but the next 007. The film apparently begins with Daniel Craig's Bond living out his retirement in the Caribbean, before we see M appoint Lynch as his successor back at MI6.
Hopefully, this codename transferral will assuage some of the inevitable 'outrage' over the character being 'rewritten' (it won't).
The casting is monumental, as this is the first time Ian Fleming's espionage expert has been portrayed as non-white and non-male. As the on-set insider describes:
"There is a pivotal scene where M says, 'Come in 007', and in walks Lashana who is black beautiful, and a woman. It's a popcorn-dropping moment. Bond is still Bond but he's been replaced by this stunning woman."
It's a wonderful sign of an antiquated series finally moving with the times, and in the same vein, 'Bond girls' from now on will be referred to as 'Bond women' (though the fact they still exist in presumably a broadly similar capacity isn't ideal).
One aspect of the movie which very much hearkens to the past is Christoph Waltz's rumoured role as perennial Bond villain Ernst Stavro Blofeld. The Austrian actor has apparently been spotted on set, suggesting a reprisal of his character from Spectre.
What do you think of Lashana Lynch as the new 007? Let us know down in the comments below!
Create Content and Get Paid
---