Bryan Cranston's Playing Zordon In Power Rangers - What Is Going On With This Reboot?
A more effective money-making scheme than selling meth.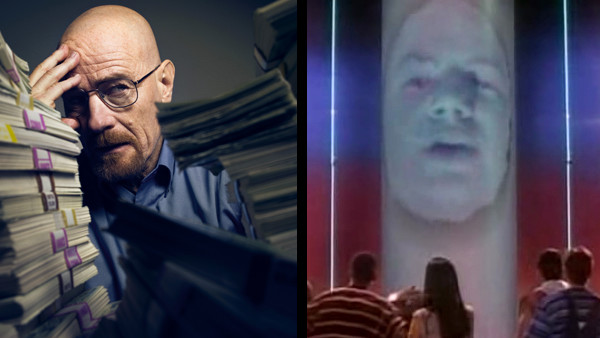 I really didn't care about the Power Rangers reboot - I never watched Mighty Morphin' whatevers growing up and as an adult it just looks ridiculous. But the chatter is forcing me to take notice; not only is Dean Israelite's movie getting a lot of attention from fans, with the Iron Man-inspired designs up there with female Ghostbusters as fan talking points, but it's getting some serious talent involved.
We already knew Elizabeth Banks was playing a rejigged Rita Repulsa and now Bryan Cranston's tweeted out that he's going to be playing Zordon, the mentor of the heroes. You can see the Tweet and Power Rangers official confirmation below:
Does he see something meaty in there, a worthy follow-up to Breaking Bad where he'll get to showcase the full range of his talents and enter into some of that patented Cranston angst? Nah, he's probably getting a big fat paycheck and a multi-picture deal to basically stand on a greenscreen for a few days a year. The movie's been shooting for a while now, which does suggest Zordon won't be much of a presence beyond the odd bit of advice, so don't expect too big a role for now though.
Power Rangers will be in cinemas from 24th March, 2017.
Create Content and Get Paid
---