Bryan Singer Fired From Freddie Mercury Biopic Bohemian Rhapsody
Queen biopic loses the Singer behind the camera.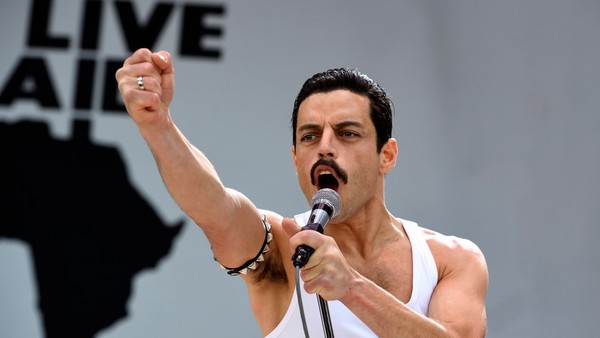 Following a series of on-set absences and confrontations with lead star Rami Malek (above), Bryan Singer has been fired from 20th Century Fox's Freddie Mercury biopic Bohemian Rhapsody.
While the studio and director have had their disagreements as to what caused this firing, reports claim that Bryan Singer has been excessively absent from the set of the film, causing production on the project to be delayed on multiple occasions. He didn't return to the set following Thanksgiving break, leading to production being stuck for ten straight days. His prolonged absences then forced the film's cinematographer Thomas Newton Sigel to take over directorial responsibilities for the time.
Add in reports of Singer's consistent disagreements and arguments with Malek, including one incident where Singer threw a chair out of frustration, and it becomes clear why Fox likely wanted him out of the picture.
Singer stated that his absence was due to a gravely ill parent and that the studio refused to let him take care of their (or his own) health. He denied that he acted unprofessionally and that his differences with Malek were not the reason why he went absent, saying that the two had mutually put aside their issues before Thanksgiving.
Fox has yet to say if they intend to have Sigel finish the film himself, or if they'll bring in another director to finish up production. Here's hoping the road to post-production and release is smoother for this project.
You can read Hollywood Reporter's article on the situation here: https://www.hollywoodreporter.com/heat-vision/bryan-singer-fired-directing-queen-biopic-set-chaos-1063977
Are you disappointed about Singer's departure? Who would you want to be director for the film? Let us know in the comments!