Bryan Singer Wants Female Wolverine In X-Force Movie
That's one way to replace Hugh Jackman.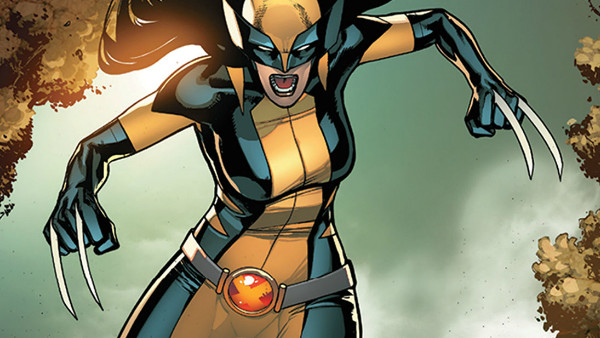 X-Men:Apocalypse isn't even out at cinemas yet, but already plans are moving forward for the next stages of the X-universe.
The upcoming slate includes Wolverine 3, which is the last time Hugh Jackman will don the claws, and then the X-Force movie, which is currently in the early stages of development.
Indeed, it seems that Jackman's departure will have some impact on the latter, as the question becomes just how do you replace him?Well, one idea Bryan Singer - one of the overseers of all things X-Men - had is to introduce a female version of the character, aka his clone X-23. He told Fandango:
"I have discussed that with the studio. I actually initially pitched theX-Forceand the female."
Although Singer goes on to say he's only involved at the "idea level" for the film, and that Simon Kinberg is currently working on the script, you'd imagine that his suggestions would still hold a lot of sway (though maybe slightly less so after the negative response to Apocalypse).
X-23 was cloned from a damaged genome of Wolverine's, intended to be a killing machine before going on to attend Charles Xavier's school and then join the X-Force, eventually taking on the Wolverine mantle. Given Jackman has made the role so iconic, it would be more interesting to see a female take on the claws, and it'd be good to have another woman in such a prominent superhero role.
With so many different films in the works in this world - there's also Deadpool 2 and the New Mutants - the expectation of a crossover is high, and Singer says it's something that certainly could happen, but only for the right reasons:
"It has to be done right. Anytime you throw all these characters together to hit a start date, it can make a lot of money, but it can also be a clusterf**k. To me, it has to be done with a lot of care. These things can get overwhelming, and if a character doesnt belong in a movie, dont use him. If the tone can still maintain itself, Im all for it. What Im not for is throwing a bunch of characters together and hoping it works.
That's definitely the best approach to take, and a lot depends on how those initial films turn out. If they work, though, then you'd suspect there won't be much stopping them.
What do you think of the idea of X-23 replacing Wolverine?Would a big X-universe team-up work?Share your thoughts in the comments.