Buddy Cop Classic 48 Hours To Be Remade
Indie duo hired to remake 1982 Nick Nolte/Eddie Murphy hit.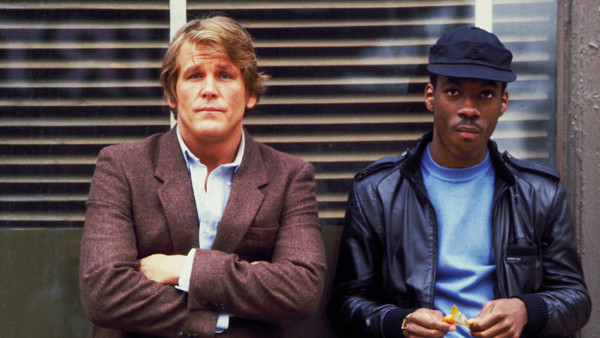 The buddy cop movie, so prominent in Hollywood from the late 1980s and into the 1990s, seems to have faded into the background in recent years. Probably the last great franchises built around the format were Bad Boys and Rush Hour, and it's doesn't look like we'll be seeing any more of them (Bad Boys 3 has repeatedly failed to gain momentum, and Rush Hour 4 wouldn't seem too likely given director Brett Ratner's current status).
While the popularity of these fraternal action comedies is typically attributed to Lethal Weapon (a series recently relaunched to surprising success on TV, although there has recently been talk of a fifth movie), arguably the real starting point for the buddy cop movies was 48 Hours.
Directed by action maestro Walter Hill, the 1982 hit cast Nick Nolte as a cynical, racist LAPD detective forced into an unlikely two-day partnership with a motor-mouthed convict, played by a then-largely unknown Eddie Murphy.
A landmark movie in many ways, it cemented Hill as one of the most dependable directors of the era, launched Eddie Murphy as a movie star (and landed him a Golden Globe nomination), and kick-started the career of future super-producer Joel Silver. All that on top of establishing the buddy cop formula.
Yes, it was a winning combination - and Paramount are clearly hoping some of that charm is still in the air, as according to The Hollywood Reporter, they've got the ball rolling on a remake. Ben and Josh Safdie, directorial duo behind recent acclaimed Robert Pattinson movie Good Time, have been entrusted with reinterpreting the 35-year old action comedy.
While Good Time didn't get a wide release, it was very well-received by critics (91%, Tomatometer fans), and screened in competition for the Palmes d'Or at Cannes.
48 Hours will be the Safdie Brothers' fifth feature. No word yet on who might be in line for Nolte and Murphy's roles, but we're sure to have fun fan-casting.
Want to write about 48 Hours, Eddie-Murphy and Nick Nolte? Get started below...
Create Content and Get Paid
---