Captain America: The Winter Soldier New England Patriots Easter Egg Revealed
Chris Evans shows some love for his favourite team.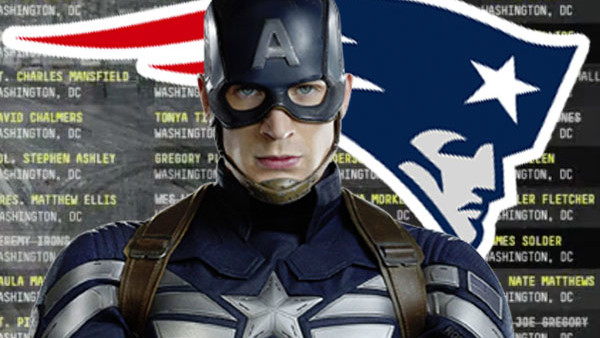 It's been two years since Captain America: The Winter Soldier hit cinemas, but recently another very personal touch to the film has been discovered by an eagle-eyed easter egg hunter on Reddit, proving once again just how much Chris Evans loves the New England Patriots.
Evans's love of the team has been apparent for some time, which is not surprising since he is a Boston native himself. In an interview with Jimmy Kimmel he expressed his hope that several of the players would be able to make it to the film's premiere, and has spoken openly of his admiration for team quarterback Tom Brady (which turns him into a doe-eyed fanboy).
The Redditor who discovered the easter egg noticed something very interesting when he decided to pause The Winter Soldier on a list drawn up by HYDRA of targets they needed to eliminate, as the names on the screen appeared very familiar. Here's the still in question: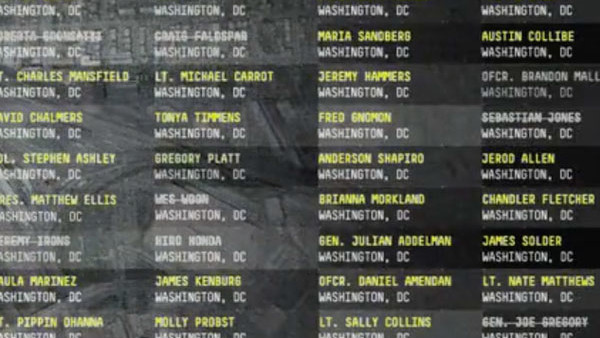 And here's how these names compare to certain members of the New England Patriot's 2013 roster:
Thomas Brody - Tom BradyGen. Julian Addelman - Julian EdelmanOfcr. Daniel Amendan - Danny AmendolaJerod Allen - Jerod Mayo & Ryan AllenSally Collins - Jamie CollinsChandler Fletcher - Chandler Jones & Dane FletcherJames Solder - Nate SolderSebastian Jones - Sebastian VollmerOfcr. Brandon Mallett - Ryan MallettJeffrey Welker - Wes WelkerAustin Collibe - Austin Collie
As the Redditor who discovered this easter egg says, "Someone tell me I'm not crazy. I think someone at Marvel is a Pats fan! Haha."
Was Chris Evans personally responsible for this list, or are there more Patriot fans working at Marvel Studios? Either way, at least the team know that HYDRA are after them.