Captain America: The Winter Soldier - 10 Most Awesome Moments
The most badass moments from Captain America's second adventure.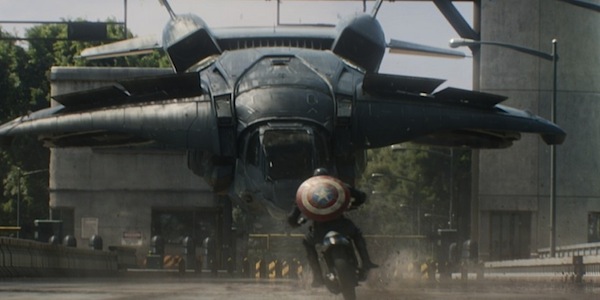 The long-awaited sequel to 2011's Captain America: The First Avenger, Captain America: The Winter Soldier, is set to hit UK cinemas on March 26th (and the US on April 4th), and will once again reunite Marvel fans with the likes of super soldier Steve Rogers, who - after being frozen in a block of ice for over 70 years - wakes up to find himself in the present. After the events depicted in 2012's The Avengers, in which the Captain became part of an elite fighting team alongside the likes of Thor, Iron Man and the Hulk, The Winter Soldier finds him under S.H.I.E.L.D. employment. Of course, bad things are looming on the horizon, and it's up to the Captain - and fellow Avenger Black Widow - to stop a long-forgotten organisation from killing millions of people before it's too late. So our feelings are that The Winter Soldier pretty much rocks. To prove it, we've assembled a list of the most awesome moments to occur in the Captain's latest adventure. Rounding it down to just 10 was a difficult task, given that there was so many instances of "awesome" scattered throughout. Still, what we hope to have assembled here is a solid overview of the best ones...
Please note: this article contains spoilers for Captain America: The Winter Soldier. If you don't want to know what happens in the Captain's newest adventure, do abandon ship.