Carlo Ancelotti Set For Astonishing Cameo In Star Trek Beyond
April Foo... Wait, what?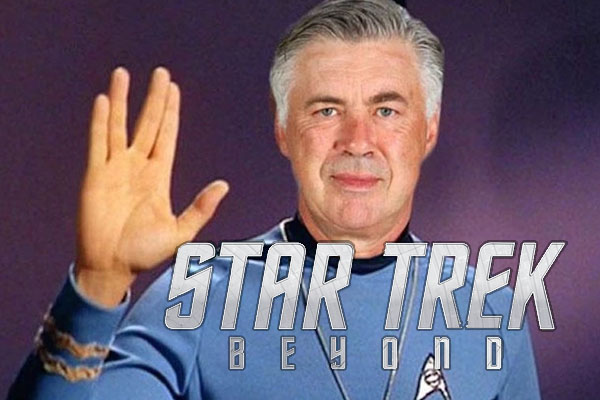 Chelsea might have a struggle convincing the current third favourite (and intelligent pundit's choice) to replace beleaguered manager Jose Mourinho, if former Real Madrid manager Carlo Ancelotti gets the acting bug and moves to Hollywood. That might sound like the wild ravings of someone with a serious head injury, but it seems there is an actual possibility of it happening. According to Italian newspaper
Corriere Della Sera
, the 56 year old is set for the most unlikely of cameos in Star Trek Beyond: https://twitter.com/worldfootballcm/status/657584963731259392?ref_src=twsrc%5Etfw It would seem that the Italian - who was wanted for the Milan job before he decided to take some time off from football - wants to follow in the footsteps of Vinnie Jones (X-Men: The Last Stand and LOTS of rubbish), Alan Shearer (Purely Belterm Goal!) and Frank Leboeuf (The Theory Of Everything) and get in on the acting game. Judging by how horribly that has mostly worked out (apart from Leboeuf, who atypically managed to convince that he was at least human), Ancelotti - who is also going to play a doctor like the former Chelsea defender - will stink the place up. What alien species he will be remains to be seen. No, it's not April the 1st.