Cate Blanchett In Talks For Thor: Ragnarok
But who would she be playing?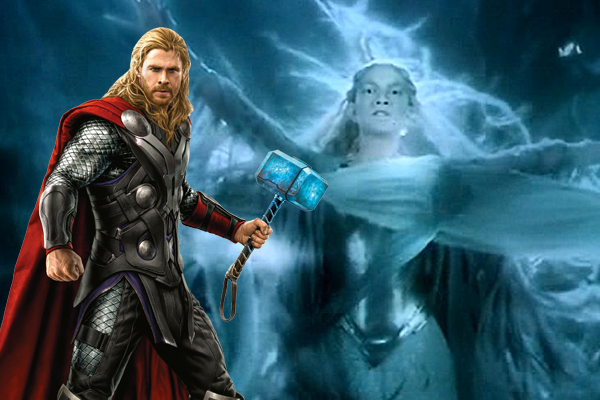 Variety
are reporting that Cate Blanchett is in talks with Marvel to play an unspecified role in 2017's Thor: Ragnarok. Whilst it remains unclear which new characters are scheduled to appear in the third Thor film, speculation points to Blanchett's role being either
Enchantress
,
Hela
or one of the Valkyries (if not
Valkyrie
herself). Back in October,
Birth.Movies.Death
.carried the scoop that Marvel were definitely looking at some version of Valkyrie as a character in the script, and that they thought they were "going to cast some great women in this movie". It looks like the first of those castings is falling onto place. Blanchett is thoroughly used to fantastical fare, in case you forgot her turn as Galadriel in The Lord Of The Rings/Hobbit movies. She'd be a fine fit for the world of Thor, and my money is on her playing Hela, queen of the underworld. She definitely has more of a regal feel to her as an actress, and she proved she can go 'dark' with that one trippy scene in The Fellowship Of The Ring. If the actress does sign on the dotted line, she'll be joining a returning Chris Hemsworth (naturally), Tom Hiddleston (praise be) and Jaime Alexander as Sif. Thor: Ragnarok is released on 3 November 2017.
Create Content and Get Paid
---