Cats: Ranking Every Character's Signature Look From Most To Least Horrifying
Pure. Nightmare. Fuel.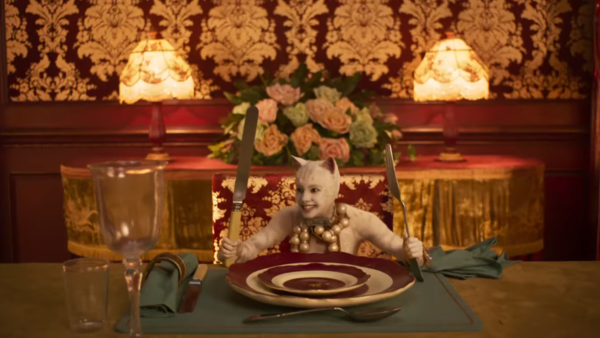 When it was announced that Academy Award-winning director Tom Hooper was set to direct a live-action adaptation of Andrew Lloyd-Webber and T.S. Eliot's long-running musical Cats, fans were thrilled they would finally get to see the iconic production reach the big screen.
This anticipation only increased when it was announced that the adaptation was set to feature an all-star ensemble cast including Hollywood heavyweights like Judy Dench and Ian McKellan starring alongside some of music's biggest stars including Taylor Swift and Jennifer Husdon.
However, this excitement has quickly turned into confusion and bitter disappointment following the release of the film's first trailer.
The trailer has been widely condemned for being filled with thoroughly nighmare-ish feline CGI-transformation of popular celebrities and has become the subject of countless jokes and memes from musical fans across the world.
Whether it was drawing unfavourable comparisons between the film's characters and much maligned felines from cinematic history or editing the trailer to include horror-themed music to produce something even more disturbing, it appears that no detail has escaped online ridicule.
Given the trailer is filled with a host of uncanny valley residing feline abominations, it is difficult to say any of them look good, so we'll just have to settle for least awful instead.