Cecily Strong Joins Ghostbusters Movie
Yet another SNL star joins the all-female driven reboot.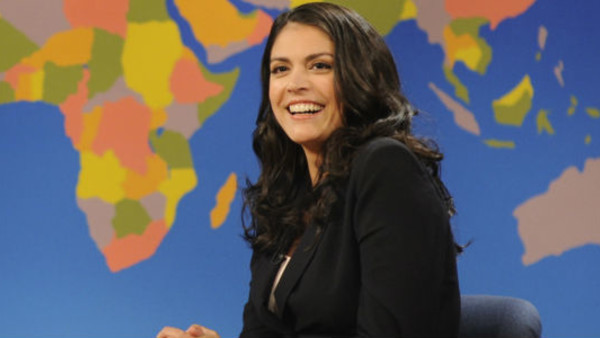 If you can answer Yes to both "Are you a woman?" and "Have you been a star of Saturday Night Live?" but have to answer No to "Are you in the new Ghostbusters movie?" then I'd like to know what you did to Paul Feig. It must have been pretty harsh for him to marginalise you like this. As well as SNL performers Kristen Wiig, Kate McKinnon and Leslie Jones,
Film Divider
are now reporting that Cecily Strong will also have a good role in the new Ghostbusters movie. They don't reveal all of the specifics but do say she's some kind of "authority figure" who lies to the media, which hardly narrows the field. Apparently she's pro-Ghostbusters, even though she can't be seen to support them in public. Which I'm going to say is a bit like all of the people whinging about this new remake who'll go and buy a ticket anyway and probably - hopefully - enjoy themselves. I don't know much about Saturday Night Live's current crop of performers because Netflix just doesn't come right up to date on what I can stream, but I know that I like Wiig, and I think Feig and his writer Katie Dippold are trying some ambitious things here. I'm all for this new do-over, definitely more than a straight-up threequel. Nothing sounds worse than rounding up the remaining guy-Ghostbusters to go through the motions. Ghostbusters will be with us on July 22nd 2016. I'm keeping a very close eye on this one.
Create Content and Get Paid
---