Chris Evans In Talks To Return As Captain America For MCU!
Captain America might be back in action sooner than we thought.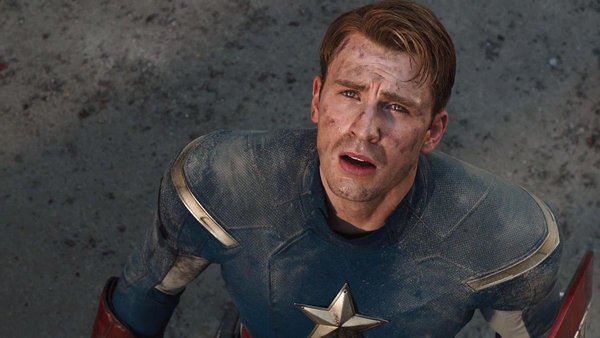 As it turns out, he can do this all day.
Chris Evans, who played Steve Rogers aka Captain America in the MCU from 2011's Captain America: The First Avenger until 2019's Avengers: Endgame, is in talks to reprise his iconic superhero character for future MCU projects.
Fans had assumed Evans retired the role after the final scene of Endgame, which reveals that, when given access to a time machine, Cap returned to the 1940s to live out his life with Peggy Carter. He appeared in one final scene as an old man to say goodbye to both Sam Wilson and the audience. However, given his rumoured return, this doesn't seem like Cap's last goodbye.
It's highly unlikely that Evans will return in a leading role. He could appear in supporting roles in upcoming MCU projects, a la Robert Downey Jr. in Spider-Man: Homecoming or Mark Ruffalo in Thor: Ragnarok.
Evans' return could also be a just cameo. Endgame signified an end to the character's time as the Star Spangled Man with a Plan, as old man Cap handed his shield off to Anthony Mackie's Sam Wilson. Hopefully, a potential Steve return doesn't diminish Sam's time as Captain America.
Evans could return to play Steve in his 90s. That said, an alternate universe take on the character could be more compelling. The upcoming Doctor Strange: In the Multiverse of Madness is expected to explore, well, the Multiverse. Could a version of Steve who still wears the stars and stripes pop up there?
Though most of this return remains a mystery, one thing is for sure: It will be great to see Chris Evans as Captain America once again.
Create Content and Get Paid
---