Chris McQuarrie Shoots Down Star Wars: Rogue One Reshoot Rumours
So much for him "overseeing" the new footage...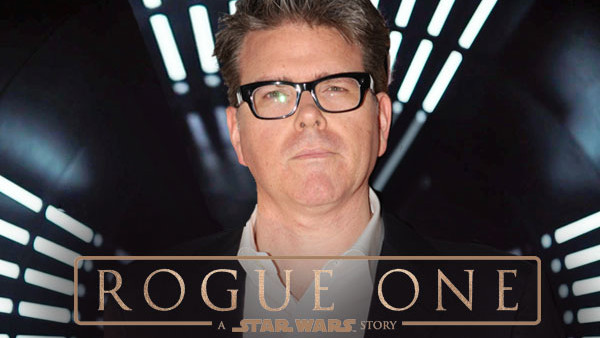 Chris McQuarrie isn't happy with the Internet. The Mission Impossible: Rogue Nation director became the latest name to be linked to the mysterious Rogue One reshoot story yesterday, and he's taken to Twitter to immediately shoot the link down.
The excellent Making Star Wars were the first to attach him to the reshoots, releasing the following details gleaned from sources "on the scene":
- Some crew initially heard J.J. Abrams was supervising the reshoots.- Gareth Edwards is doing the reshoots himself but with a partner, Christopher McQuarrie.- Christopher McQuarrie, the final writer on Rogue One will be working extensively with Edwards onset to make sure theyre on the same page with the most recent draft of the film.- Christopher McQuarries draft of Rogue One: A Star Wars Story was considered superior to the film they shot previously.- It was not Edwards fault as McQuarries draft wasnt completed when much of the film was shot and revisions kept coming in that made the film feel uneven.- 32 sets have been recreated for the reshoot.- The crew expects they are reshooting 40% of the film.- They are working 6 days a week for 8 weeks.
40% doesn't sound great, particularly if there is a fundamental flaw in the film's tone. It's a massive shame if it is true, too, as Edwards' vision for a Star Wars war film was particularly intriguing, and nobody should be arguing that diversity in tone is a bad thing for the franchise.
What apparently isn't true though, is McQuarrie's involvement, as he shot the rumours down as manure:
Quite what the specific horsesh*t is remains to be seen.
Meanwhile Lucasfilm Story Group's Pablo Hidalgo also weighed in...
The reality of the situation will no doubt clear itself up, but as McQuarrie has told SlashFilm, he's not involved in supervising the reshoots:
If there are any reshoots on Rogue One, Im not supervising them. For any outlet to say so is not only wrong, its irresponsible. Gareth Edwards is a talented filmmaker who deserves the benefit of the doubt. Making a film let alone a Star Wars chapter is hard enough without the internet trying to deliberately downgrade ones years of hard work. Who does that even serve? Let him make his movie in peace.
As has been qualified many times elsewhere, reshoots aren't the immediate death-knell they might be heralded as by some. The reasons for them are unclear, Disney are not commenting and in the vacuum, speculation will flourish, rightly or wrongly. For now it's probably just a matter of waiting to see.
Create Content and Get Paid
---