Chuck Palahniuk Kickstarts Lullaby Adaptation
Fight Club creator to bring his third novel to the silver screen.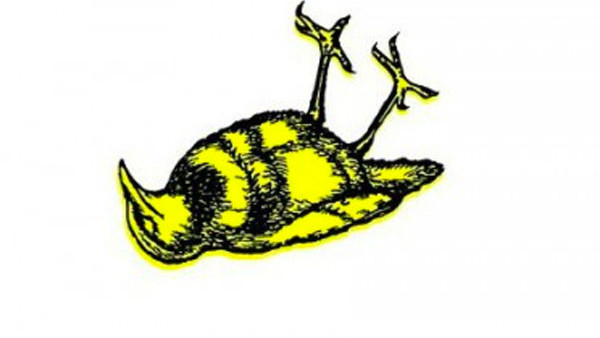 Despite the breakout success of Fight Club in 1999, most of Chuck Palahniuk's novels continue to keep their wide berth from cinema screens, which is equal parts surprising yet understandable thanks to Palahniuk's unique talent of popularising the disturbingly grotesque. He is, after all, the author who keeps a tally of those who faint at public readings of his short story Guts, but later this year will be taking it to Prague's national senate.
Before adding to his list once again though, his current project has seen him adapting his award winning novel Lullaby into a feature film screenplay alongside writer/director Andy Mingo; their second collaboration after Mingo directed the short film Romance, based on a short story originally published by Playboy. Like Romance and Choke, which was given the indie treatment by Clark Gregg and starred Sam Rockwell back in 2007, Lullaby is a story which will make "people feel uncomfortable enough to think original thoughts again".
While Palahniuk has openly admitted his own thoughts have been fuelled by true stories told to him by friends and strangers (including Tyler Durden's earlier exploits, and yes, that swimming pool scene from Guts), Lullaby is by far his most personal novel: investigating cases of Sudden Infant Death Syndrome, reporter Carl Streator links them to an African culling song with the power to kill anyone it is recited to. It naturally deals with the repercussions of having that power over life and death, and was written following Palahniuk's own input into whether his father's murderer should receive the death penalty.
Having now written the screenplay, Palahniuk and Mingo, together with producer Josh Leake, have brought the project to kickstarter to help ensure their feature enters production. Crowdfunding may not be able to compete with Fight Club's $63 Million budget however, but Palahniuk and Mingo recently took to reddit with an AMA (ask me anything) to help promote the film, and reassure fans that "Yes we will be able to make an amazing film for $250k".
Their lowest target may be nothing compared to what Hollywood can offer, but that shouldn't take anything away from the fact the project managed to raise over half that amount in less than five days, and to date has over 2,700 backers. In addition to this new rewards have had to be added due to limited edition rewards selling out faster than expected, perhaps in part due to Lullaby becoming a featured project on the Kickstarter homepage.
Far from the first filmmakers to use the crowdfunding route in order to retain creative control of the final film - hardly surprising given its particular inception - Palahniuk and co. are offering backers a unique reward in the form of making them Virtual Producers: anyone pledging $40 or more will be able to vote on various decisions that will be made throughout production. Other rewards range from DVDs and T-shirts to product placement for your own business, and all backers have also been given exclusive access to video interviews of Palahniuk explaining the origins of his most popular novels, as well as free access to Romance on Vimeo on-demand.
More than just creative control however, the speed at which the project has been able to raise money through crowdsourcing ensures the basic fact that Lullaby will produced in the first place. Regardless of the shocking images and ideas that Palahniuk's imagination have created, Hollywood's inaction hasn't always been for the lack of trying. Nothing has been heard of James Franco's Rant adaptation since the initial announcement nearly two years ago, while Invisible Monsters has been stuck in development hell for well over a decade.
Now needing a little over $30,000 in the next two weeks, it is no surprise that the crew have their eyes on even higher targets, with the main bonus of a bigger budget being that it would attract bigger names. While Mingo acknowledges his first choice of Michael Fassbender may be wishful thinking, that hasn't stopped Team Lullaby from aiming high and they "haven't ruled out Elizabeth Banks" as female lead Helen Hoover Boyle.
Chuck Palahniuk's Lullaby is available to back on kickstarter until 8.00 AM (BST) on Friday 17th June