Colin Firth Set To Reprise His Role In Kingsman: The Golden Circle
Reports of his death have been greatly exaggerated.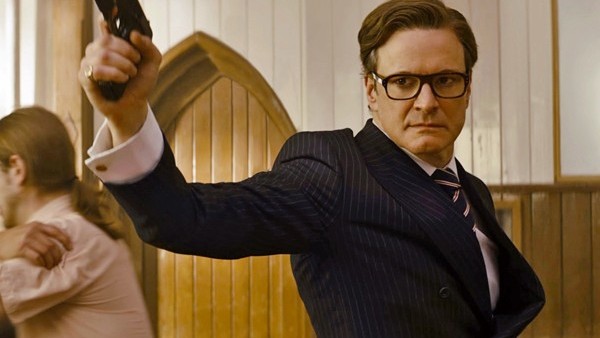 If you've seen Matthew Vaughn's rather entertaining spy parody, Kingsman: The Secret Service, chances are that you're a little confused right now.
Didn't Colin Firth's character, gentleman spy extraordinaire Harry Hart, meet an untimely end halfway through the film?
Right you are, and yet - against the odds - it appears as though the filmmakers behind Kingsman 2, subtitled "The Golden Circle," have found a way to bring Harry Hart back from the dead. At least, that's the vibe we're getting from the latest poster reveal, which features Harry's sunglasses with a single frame popped out, laid on top of a block of text which reads: "Reports of my death have been greatly exaggerated."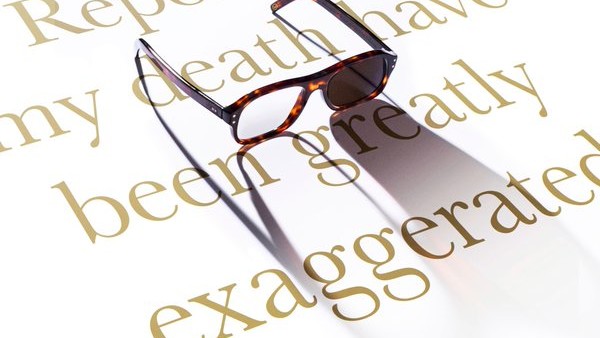 Not exactly a subtle hint, is it?
Whilst it's great that Firth will join leading man Taron Egerton in this sequel, it seems fairly obvious that his character was written to be actually dead during the events of the original film and so his return does feel a little bit cheeky; you wouldn't get away with something like this in a franchise that took itself more seriously, after all.
Of course, when Samuel L. Jackson's villain killed Harry off after that now infamous church massacre scene in the original film, the writers probably never imagined they'd get a chance to make a sequel, I guess, otherwise why would they have written themselves into such a hole?
Still, Kingsman justisn't Kingsman without Firth on board, and so - assuming they find a way to explain his "death" in a somewhat convincing manner - it'll be great to see him back alongside Egerton, Mark Strong and newcomers Julianne Moore and Halle Berry (finally, a role for Berry!).
Kingsman: The Golden Circle is out in 2017