Creepy New Poster For Guillermo Del Toro's Crimson Peak
You had us at Tom Hiddleston.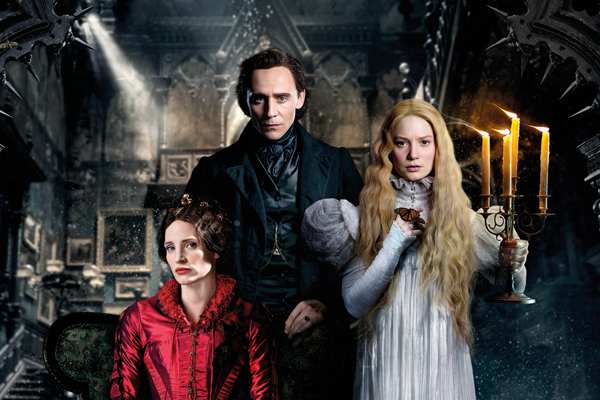 Now the summer's big releases are slowing down, it may look like we're on the home stretch to Star Wars: The Force Awakens, but there's actually a lot of exciting projects between now and December. One of the most intriguing is Guillermo del Toro's Crimson Peak. Anything by del Toro immediately gets an immediate dose of hype, but as this is something he's been tinkering with since back in 2006 when he finished Pan's Labyrinth it gets me even more curious. Gothic ghost stories aren't something that we get all that often, so one delivered with such long-standing passion (and, undoubtably, great creature design), should scratch that itch. Universal have just released a new poster that features stars Mia Wasikowska, Tom Hiddleston and Jessica Chastain looking suitably creepy, and although not quite as visually striking as the previous one-sheet of Wasikowska set against the ornate house, it does aptly convey the foreboding tone from the teasers. And features butterflies (as if they needed more horror props after The Silence Of The Lambs). What do you make of the new poster? And, more importantly, are you excited for Crimson Peak? Let us know down in the comments.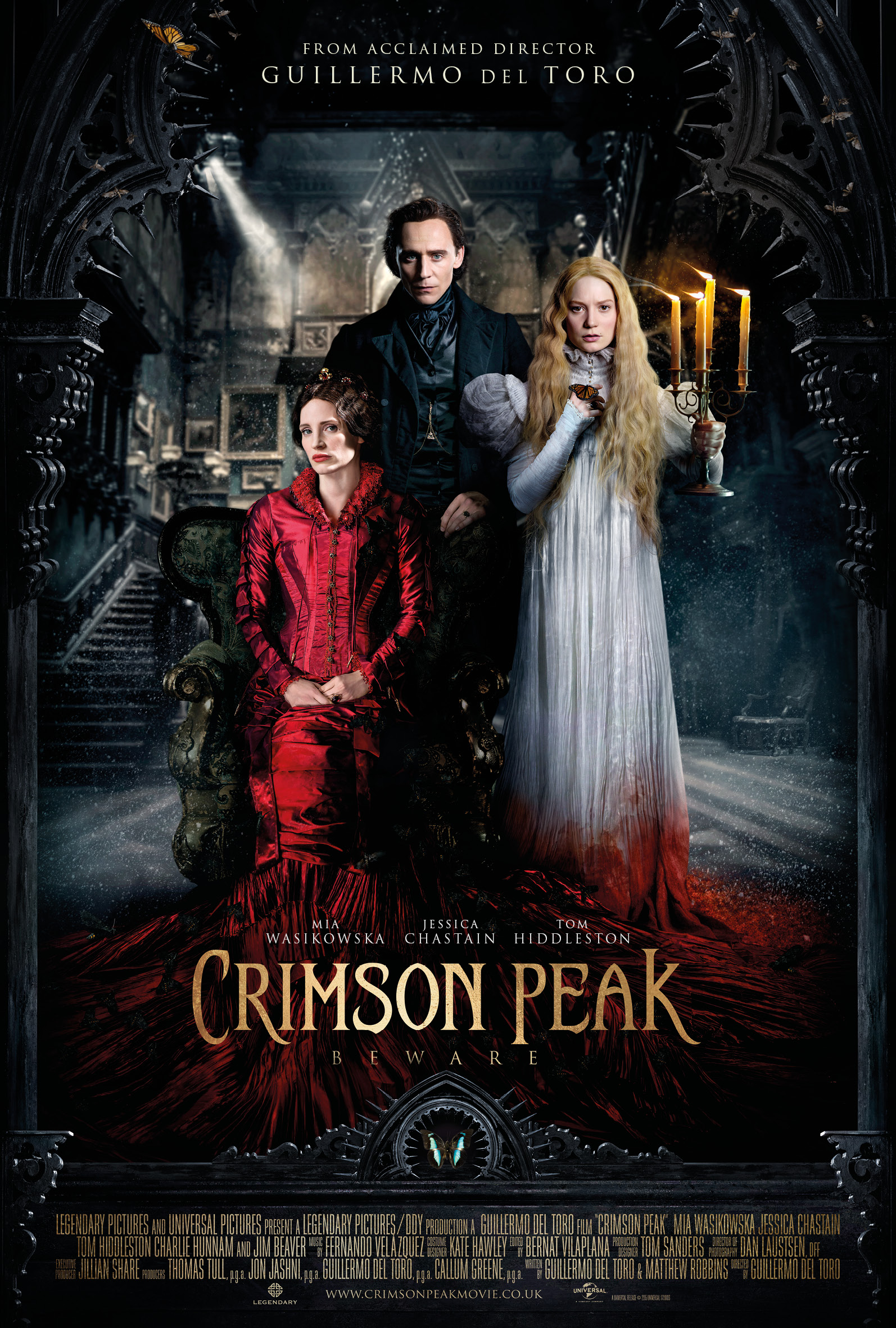 Crimson Peak is in cinemas on 16th October, 2015.
Create Content and Get Paid
---