Crimson Peak: 15 Reasons To Be Excited
Something wicked this way comes...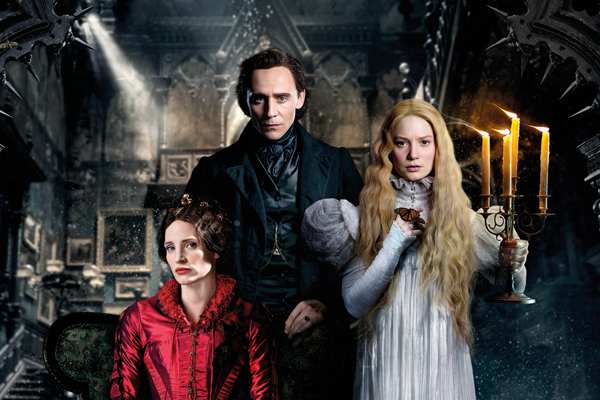 Mexican maestro Guillermo Del Toro is making a much-anticipated return to the genre he helped define in recent years with Crimson Peak. Following his riotous rock-'em, sock-'em robot affair Pacific Rim, the visionary craftsman has opted to reimagine the lurking horrors of the haunted house; perhaps something deemed cliched on paper, but you just know that in these methodical hands the results will be anything but. Featuring a dynamic central trio in Tom Hiddleston, Jessica Chastain and Mia Wasikowska, a release date the perfectly builds towards the Halloween festivities, and a wealth of international support, to say Crimson Peak should sit highly on your must-see list is a vast understatement. To celebrate the forthcoming release - which opens nationwide on Friday 16th October - we will venture the shadowy halls, open the creaking doors and immerse ourselves in the devilish delights of Allerdale Hall to provide you with fifteen reasons as to why you should be excited for Crimson Peak. Prepare for flickering candlelights, scattered cobwebs and wallowing darkness as you take this journey with us...
15. Current Reactions Have Been Amazing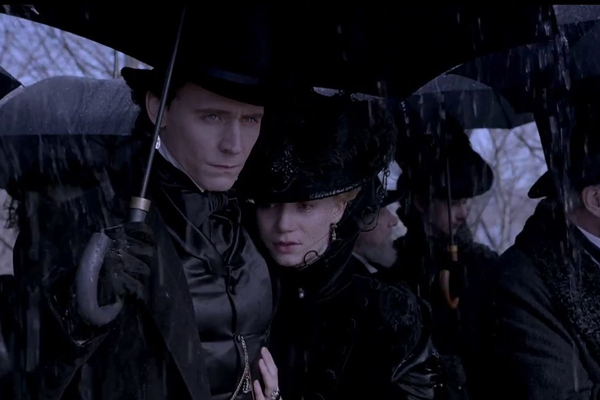 It is always both promising and exciting when a film impresses spectators from the get-go, and Crimson Peak has been doing this solidly since July. After preview footage tore the roof down of Hall H at San Diego Comic-Con as the summer months began, the stateside campaign has been a thunderclap. Even better than the approval of the planet's largest popular culture convention, horror maestro and critic Stephen King (the most adapted author ever) called the film "gorgeous and just f*cking terrifying", and said it truly "electrified" him. Del Toro took the film to Fantastic Fest last month as the 'surprise film', and again it blew fans and critics away. Some of the Twitter reactions were quite simply priceless: https://twitter.com/ErikDavis/status/647755652329308160 https://twitter.com/JeremyKKirk/status/647627457563004928