Cruella: First Look At Emma Stone's Punk Rock Villain Revealed
Yeah, that's a hell of a vibe.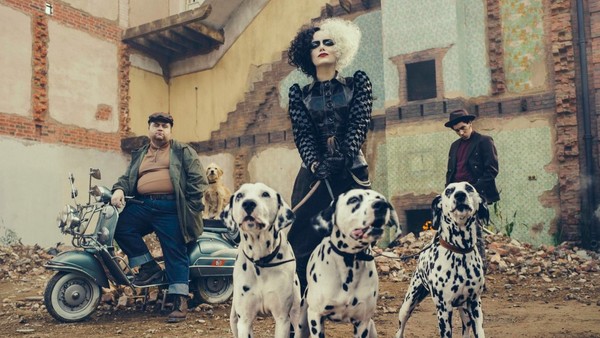 In amongst the Marvel, Star Wars and Pixar reveals at D23, Disney also offered a look ahead to the live-action Cruella prequel, which stars Emma Stone and Emma Thompson.
The footage shown suggested a punk rock vibe in a 1970s setting and rather excitingly, we got to see the first look at Stone's take on the iconic villain for the first time.
She looks the real deal, with a definite punk rock album energy there. If the film is half as good as the first look, then we are in for an absolute treat. The footage shown, somewhat typically, showed Stone in character on set being mean to a puppy.
Quite what to expect from the rest of the movie is anyone's guess at this stage, but we can presumably expect to find out what turned her so bad (though maybe it's best for the sake of avoiding demystification that she's just presented as having arrived fully formed and fully evil?). And if this is indeed a punk rock movie, let's hope that we're getting a full-blooded punk soundtrack. How many punks work at Disney remains to be seen, but it's a nice thought.
What do you think of Stone as Cruella? Share your reactions below.