DC Studios Announces 10 New Projects - New Batman, Superman & More!
A fresh cinematic Caped Crusader and Man of Steel are amongst a new slate of DC Studios projects.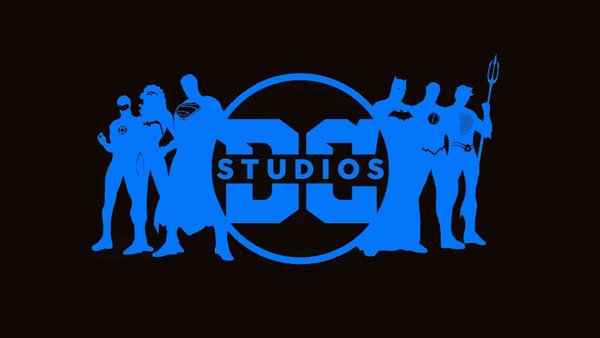 With November 2022 bringing the news that DC Studios was replacing DC Films and taking the cinematic DC Universe in a new direction for Warner Bros. Discovery, today brings a whole bunch of information on the first half of what will be known as Chapter 1: Gods & Monsters.
A DC Studios event was headed up by James Gunn and Peter Safran today, which was quickly followed by a Twitter video from Gunn. Beginning in 2025, we'll be getting a total of ten DC movies and TV series, with the current plan to release two movies and two HBO Max shows per year.
Here are just a few of our plans. Up, up, and away! #DCStudios #DCU @DCComics pic.twitter.com/8XNDNLUEPq

— James Gunn (@JamesGunn) January 31, 2023
To break down these projects and what we know about them, here's the details that have been put out by DC Studios and WBD at this time.
Movies
- Superman: Legacy
This was actually announced towards the end of last year, with James Gunn writing the screenplay. Legacy won't be an origin story and will instead feature a Clark Kent who is already Superman, is already working at the Daily Planet, and who is balancing his superhero life with his day-to-day life as 'regular' Clark. Henry Cavill will not be back, and instead the search is on for a younger Man of Steel. Unlike the rest of these new projects, Superman: Legacy has a released date already booked in, with the Last Son of Krypton to soar back to the silver screen on 11 July 2025.
- The Authority
James Gunn is working on the film's outline, with the movie to focus on the Wildstorm team of antiheroes who forever push the envelope when it comes to getting the job done.
- The Brave and the Bold
A new Batman movie, with will see the Caped Crusader accompanied by Robin. Not just any Robin, but this will be the Damian Wayne Robin – as in, the son of Bruce Wayne. The film will be based on Grant Morrison's Batman & Son comic book work, with Bruce discovering that he has an assassin son who Talia al Ghul has kept hidden from him for years. Again, a new actor will be taking on the Dark Knight moniker here.
- Supergirl: Woman of Tomorrow
This will be based on Tom King's recent excellent Supergirl run, and King himself will be involved with the film as well. The movie will focus on Supergirl's days on a drifting piece of the destroyed Krypton, where she has to see her loved ones tragically die before she's sent to Earth.
- Swamp Thing
Yes, a Swamp Thing movie! All that's known about this is that it will explore the dark origins… dare I say roots… of Swamp Thing.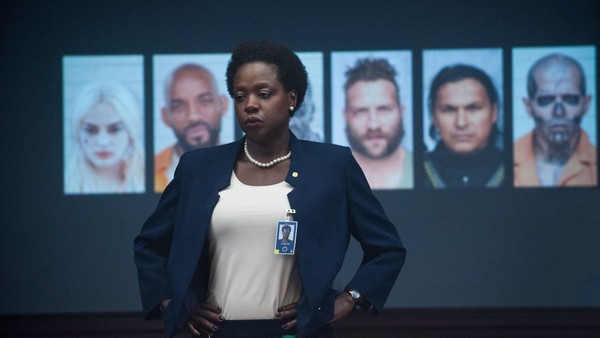 TV
- Creature Commandos
An animated series which James Gunn has already written seven episodes for. Rick Flagg Sr. will be the central character of this, with him accompanied by the likes of Doctor Phosphorus, G.I. Robot, and the Bride of Frankenstein.
- Waller
This 'does exactly as it says on the tin' offering will focus on Amanda Waller, with Viola Davis back in the role of the Wall. The series will be set between seasons 1 and 2 of Peacemaker, with Doom Patrol's Jeremy Carver and Watchmen's Christal Henry developing the show.
- Lanterns
A detective mystery featuring Hal Jordan and John Stewart as super cops protecting the Earth sector of the galaxy. This show will develop a larger story that will weave between the various films and TV shows of DC Studios.
- Paradise Lost
A Wonder Woman prequel series that will be in the style of Game of Thrones, and will focus on Themyscira before Diana Prince's time, with politics and power the order of the day.
- Booster Gold
There were previously plans for a Booster Gold movie, but the character will now instead get spotlighted on the small screen. A future-based hero who uses the technology of his time to present himself as a hero, Booster is a major fan favourite of comic book fan. Interestingly, an unspecified actor is already said to be in talks to take on the Booster Gold role.
Elsewhere, we already knew that Patty Jenkins' Gal Gadot-starring Wonder Woman franchise was done, as was Henry Cavill's time as Superman, as was any future (for now) for Dwayne Johnson's Black Adam and presumably Zachary Levi's Shazam… once Shazam! Fury of the Gods is released this coming March.
For those wondering about Robert Pattison and The Batman, Matt Reeves' The Batman Part II will be released in October 2025 as part of a separate realm that's been dubbed DC Elseworlds. The Batman Part III will obviously be a part of Elseworlds, as will Joker: Folie a Deux – basically, Elseworlds will be a corner of cinema where non-connected DC movies can be housed if needed.
Expect to be hearing plenty more on all of these projects as we get it.
Create Content and Get Paid
---