Deadpool 2: Michael Shannon Now Favourite For Cable
KNEEL before Cable!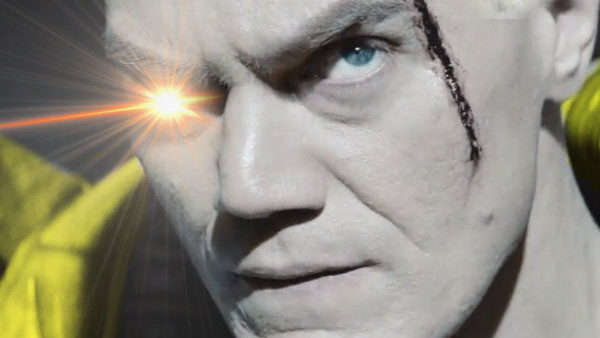 It doesn't matter how hard fans try to get behind Deadpool's own suggestions of Dolph Lundgren or Keira Knightley as Cable for the forthcoming 'Pool sequel, it doesn't look like either of them are going to get the nod. After months of speculation and several names emerging as possibilities, it seems Fox are getting closer to naming their man.
According to THR, that man could be Man Of Steel's excellent, intense actor Michael Shannon, who they say is "leading the pack" for the role.
This is following similar reports that Stranger Things' David Harbour and Kyle Chandler were both at one point the front-runner, so presumably there must be some sort of weekly America's Top Model walk-offs to see who this week's favourite is.
It it does turn out to be Shannon, you can bank on an intense performance, and he's exactly the kind of figure who could easily sell not taking any sh*t from Ryan Reynolds' Merc With A Mouth. Sure, he's been a comic book movie villain before, but that was on the other side of the Marvel/DC divide and he was so casually written out of Batman v Superman and replaced with a rubber doll that he's probably not tied in any way to Supes' house.
This is by no means a concrete confirmation, of course, but if Shannon gets the part, he will join recently cast Zazie Beetz as Domino, as well as Reynolds and the rest of the returning cast. Finger's crossed for a good villain this time...