Did New Ghost In The Shell Casting Reveal The Big Twist?
Does ScarJo's on-screen mother give something big away?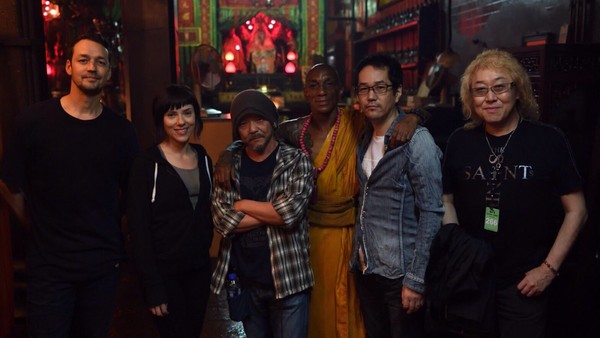 The end of June saw the release of a new behind-the-scenes image from the Ghost In The Shell set, showing off Scarlett Johansson's Major alongside Tricky and Rupert Sanders and three legendary figures from the anime world, Kenji Kamiyama, Kenji Kawai and Mamoru Oshii. All were involved in either the 1995 film adaptation (which Oshii directed) or the anime series.
More interestingly, a new actor has been added to the cast list who seems to point at the big twist at the end of the story. Obviously if you don't want to know what that is, stop reading. Like now.
Seriously.
According to the Associated Press, Kaori Momoi has been added to the cast as Scarlett Johansson's mother, despite the fact that the latter is clearly American (hence the casting controversy in the first place).
As AnimeMojo point out, this is hugely important to how the story is going to be adapted. In the canon, there are three separate origins for The Major - all related to her being either a cyborg or an AI construct. The fact that she has a mother seems to rule out the AI option entirely , so we're presumably going to see a variation of the origin story where she has an accident as a child and her brain is implanted in a cyborg body.
That would then mean there are other shells she could transfer into - such as the distinctly Western looking Johansson-shaped one - for specific missions.
The site further speculates that Rila Fukishima could be playing the real Major who transfers herself into different shells. That would certainly explain why they've chosen to cast an American actor. You know, aside from the money thing.
Are you excited to see Ghost In The Shell? Share your reactions below in the comments thread.
Create Content and Get Paid
---