Disney Just Quietly Cut A Problematic Toy Story Scene
The #MeToo Movement sees one blooper cut from new rereleases...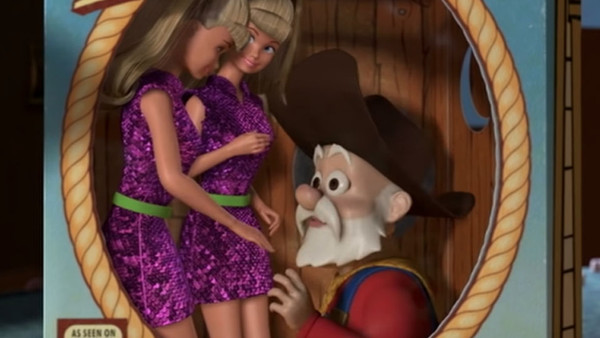 It would appear that Disney has just dropped a scene from Toy Story 2 that was always a little problematic in the post-Weinsteingate world (not to mention the accusations against Pixar founder John Lassiter).
In the original version of the movie, the closing credits included bloopers as part of Pixar's trend at the time. The Toy Story sequel's collection included Rex banging his head against the locked grate in Al's apartment, some trolling against Buzz and one scene featuring Stinky Pete that had raised some eyebrows in retrospect.
The secret bad guy of the piece, voiced wonderfully by Kelsey Grammer, is discovered by Woody to be in his box with two Barbie dolls, who he flirts outrageously with before saying he's "sure I can get you a part in Toy Story 3," in a gag aimed at skewering the so-called casting couch culture in film-making.
When discovered, he pretends he's just offering acting tips:
That scene is now no more in new versions of the movie. According to a breakdown by a user on ReRelease News, the blooper has been removed from the 4K re-release of the movie:
"That scene has been completely removed in the new release of the film and won't be found on the new 4K Blu-ray as well as any official digital downloads."
Disney haven't yet commented on the decision, which comes in the wake of Lasseter parting ways with Disney at the end of last year in the wake of the #MeToo movement and allegations of misconduct.
What do you think of this news?
Disney Quiz: Which Actor Voiced This Pixar Character?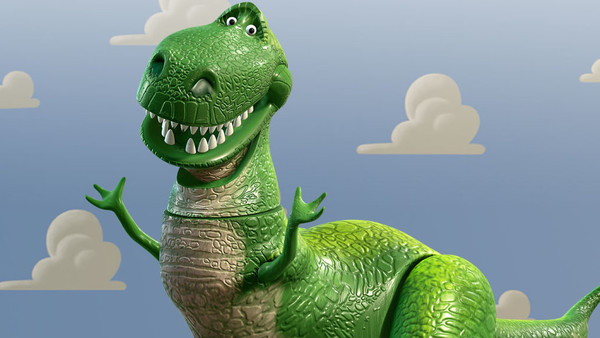 1. Toy Story: Rex