Doctor Strange: 10 Reasons Benedict Cumberbatch Is Perfect
For one: that Jar-Jar impression.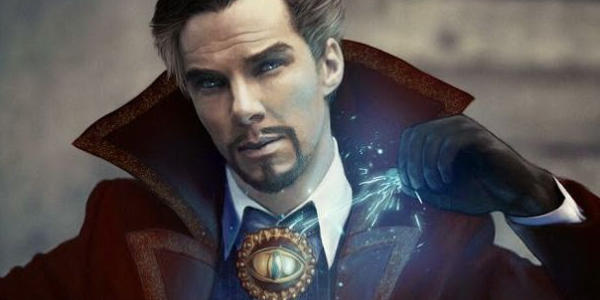 For a hot second there it looked like Marvel had dropped the ball. Whilst they weren't looking DC had raced out of the gates and hit a home run (that's how sports work right) first with the staggeringly successful - and super fun - Flash TV show whupping Agents Of SHIELD in the ratings, and then putting paid to the House Of Ideas's vague movie schedule by dropping details on every superhero flick they intended to make up until 2020. Having lagged so far behind for so long, it looked like DC were getting ahead. Looked like. Then the trailer for the Avengers sequel, Age Of Ultron, dropped. A few days before it was supposed to, but still - the response was insane. They were getting the fanboys and girls back on side. Undeterred, they decided to go one better: finally stop pussyfooting around
all the rumours
and announce once and for all that, yes, Benedict Cumberbatch would be playing Doctor Strange in Scott Derrickson's film of the same name. A fan-favourite actor currently at the top of his game and popularity, cast in a movie produced by the hottest ticket in town - seems like a no-brainer. If you need any further convincing, though, here are ten reasons Benedict Cumberbatch is perfect for Doctor Strange.